Michelin Car Connections - Goodwood Festival Of Speed
Go on a thrill-seeking ride through the stories of motorsport's greatest drivers...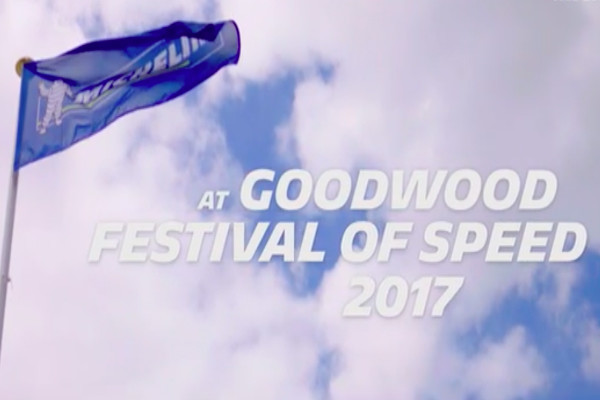 The Goodwood Festival Of Speed was launched in 1996 and attracts fans of motorsport to revel in the history of sports cars, rally and motorcycling. Up to 150,000 enthusiasts gather daily for a weekend of fun, and Michelin were there in 2017 to see what all the fuss is about.
Paul Wallace (Supercars Of London) and Sam (from popular YouTube channel Seen Through Glass) were sent to explore the festival and meet some of their biggest motorsport heroes. The joy is quite evident on both men's faces when legends like Mikko Hirvonen, Tom Kristensen and Freddie Spencer spend some time waxing lyrical about their careers.
Awestruck by the number of cars, stars and members of motor sport royalty at the largest event of its kind, Paul and Sam also shared some life-changing experiences that will live with them forever.
First up, Sam was lucky enough to actually sit inside Le Mans legend Tom Kristensen's Audi R18 and see what the 9-time winner's view was during each Le Mans victory. As if that wasn't enough, Sam was also locked in the cabin for the full Audi experience!
Next, Paul and Sam played a game of 'Rock, Paper, Scissors' to see who would get to take a spin with rally great Mikko Hirvonen. Sam again took the honours, only to realise that he'd now have to hold his nerve and pray even the skillful Mikko was paying full attention as he darted through trees and through some rough terrain.
Finally, a sit-down chat with motorcycling hero 'Fast' Freddie Spencer allowed Sam and Paul to hear from the man himself what it meant to ride for a living. Afterwards, both were keen to feel the exhilarating speed of a bike themselves.
Ticket alerts for the 2018 Goodwood Festival Of Speed are also available from Goodwood.com, and you can find out more about Michelin's Car Connections campaign by visiting MSN.com/car-connections.
Michelin
Michelin is a French tire manufacturer based in Clermont-Ferrand in the Auvergne région of France. It is one of the four largest tire manufacturers in the world along with Goodyear, Continental and Bridgestone.
See more from Michelin