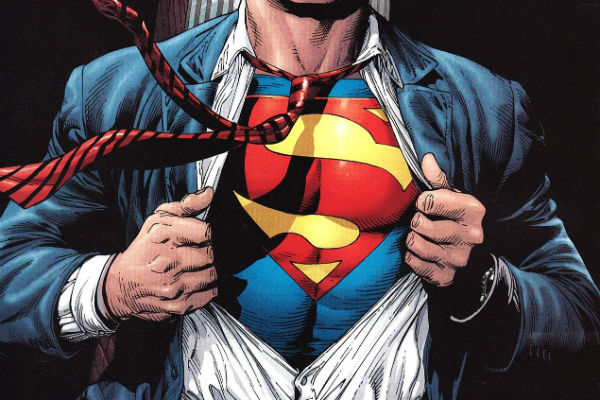 Are comics the single greatest thing ever to you? Do you run your eyes over the sheer number of them in your local comic book store and let out an audible squeal of excitement? Do you routinely test the patience of all your friends with your DC/Marvel trivia?
If you do, and you have the skills to share this passion with the world, we want to hear from you immediately.
WhatCulture has a huge opportunity for a Comics Editor to join our team at WhatCulture, based in our office here in Newcastle.
Working with WhatCulture.com is a unique opportunity: we€™'re as much about fun and enriching work as we are about occupational development. This position will require the successful candidate to become an integral part of our already hugely popular site, and produce the most engaging and interesting content on every aspect of the Comic Book universe.
You'll be showered with admiration and looked at as some sort of demi-god; basically our very own superhero, but with your underpants on the inside.
Who You Are
If you€™'re the ideal candidate, you€™re able to produce quality, engaging content on comic books and the wider conversations around them. You're bursting with opinions and ideas about the latest Marvel or DC flick, but you're also just as interested in discussing the source material or where they stand in society as a whole.
You're not daunted by the idea of bringing your own voice to one of the world's most passionately talked about film genres, and you're insufferably enthusiastic about new ways of doing so. You will be a creative free-thinker, able to conceptualise the best way to present ideas.
You'll think inventively about our audience, understanding what makes them tick and providing them with the perfect experience on the site. You'll laugh in the face of know-it-all comic book movie fans, before telling them things they didn't already know. You'll expand their minds, test their knowledge, and take them to wondrous new places they hadn't even dared to dream of. Metaphorically.
Naturally, you'll also thrive on pressure and on working towards clear targets and deadlines. You'll simultaneously be both the hero WhatCulture deserves, and the one it needs right now.
Who You Want To Be
You want to be THE voice in Comic Books; the first person fans go to to get their fix and the one who other sites quote when they need to prove they're right. You look at the gaps in the superhero conversation and want it to be your voice filling them.
Wherever a bored movie fan is ignorant about Batman, you want to be there. Wherever someone's experience of the MCU is less than total, you want to be there. Wherever an argument over who would win between Captain America and 100,000 bears beings to spill over, you want to be there. The answer's Cap, obviously.
Crucially though, you aspire to work somewhere that will make you feel rewarded and valued as a creative thinker. Somewhere that you fit in as a producer of great content, and a prominent voice in your specific field.
Key Duties:
Produce daily Comic Book content for WhatCulture's Film and Comic sections. Write articles, news and features, and devise new ways to deliver content to our audience.
Build upon the existing success of the site, and grow our audience. Be ahead of the curve with both your ideas and your work.
Experience / Skills Required:
Exceptional writing skills. Strong knowledge of existing and upcoming Comic Book Movies. Strong knowledge of existing and upcoming Comic Books also advantageous.
The ability to look at an idea and decide the most suitable format to present it to our audience. Experience of writing online in a cultural environment advantageous.
To Apply:
Send your CV, a covering email and the information requested above to editor@whatculture.com.