Win: I Am Soldier Blu-Ray
To celebrate the upcoming release of Noel Clarke's latest British flick, I Am Soldier, on 17th March on blu-ray and…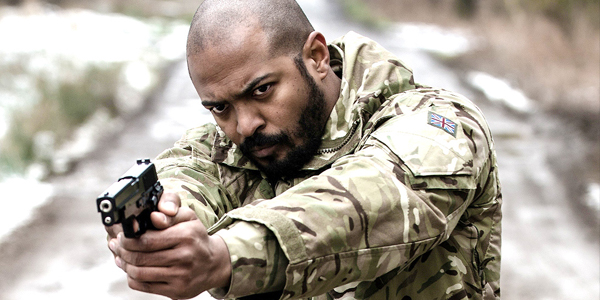 To celebrate the upcoming release of Noel Clarke's latest British flick, I Am Soldier, on 17th March on blu-ray and DVD, we are giving 3 lucky WhatCulture.com readers the chance to win a copy of the film on blu-ray.
I Am Soldier follows Mickey (Tom Hughes, Sex & Drugs & Rock & Roll) taking on the most dangerous military training known to man: SAS selection. The Special Air Service is the UK's most renowned Special Forces regiment, tasked with missions in some of the most dangerous and hostile locations on the planet. Mickey is smashed by the grueling selection process – physically, mentally and emotionally. But, when the Counter Terrorism Squadron take charge of a deadly situation, Mickey, Carter (Noel Clarke, Star Trek Into Darkness) and their fellow recruits advance into conflict to see if they really do have what it takes. Many try to get into the SAS. Only the elite prevail.
Directed by Tower Block's Ronnie Thompson, this occasionally brutal look at the gruelling selection process is visceral and hard-hitting, and gathers together some of the best young British talent.
[comp]
I Am Soldier is released on blu-ray and DVD on 17th March.