20 Reasons Why Everybody Loves The Lion King
Can you feel the love tonight?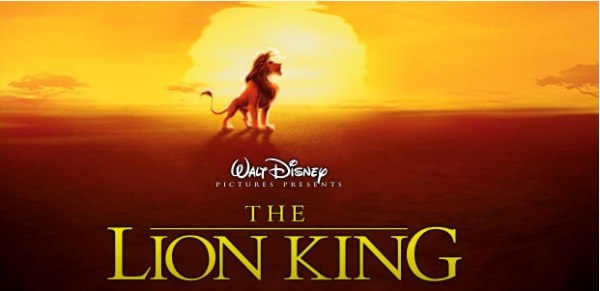 The Lion King is one of Disney's most beloved films. Released in the middle of the famed "Disney Renaissance" that began in the late 1980s with The Little Mermaid and came to a conclusion with Tarzan in 1999, The Lion King remains the highest grossing traditionally animated film of all time. Critically acclaimed and phenomenally popular, it has twice been re-released to theaters, first in 2002 and then again in 3-D in 2011. It inspired a live-action musical that has been running continuously since 1997, becoming the fourth longest-running show in Broadway history. There has been a sequel, a prequel, an upcoming special edition soundtrack, a television spinoff that ran for three seasons, and a new program to air in 2015.
It's kind of a big deal.
And why not? The Lion King is one of those rare productions that has something for everyone without catering to any single particular audience. It's a children's movie that manages not to be totally childish. It's funny without resorting to cringeworthy toilet humor. Even the kooky sidekicks are not so over-the-top as to make adults squirm. Somehow, this 90-minute animated feature about anthropomorphic animals singing and cavorting across the African savanna turned out to be thoroughly…well, awesome.
So, in honor of the original theatrical release on June 15, 1994, here are 20 reasons why everybody loves The Lion King.
Warning: LOTS of spoilers.
20. The Score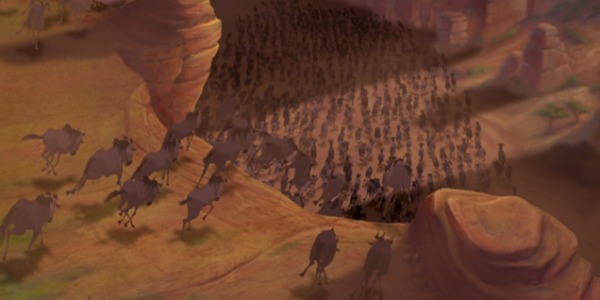 Boasting one of the greatest soundtracks of the Disney Renaissance, The Lion King is unique in that its instrumental tracks are as easy to listen to over and over again as the musical numbers.
Hans Zimmer composed a series of tracks that combine traditional orchestral arrangements with instruments native to Africa. He also interwove his compositions with chanting from a variety of African dialects to add an overall sense of grandeur. The music amplifies the emotional resonance of many of the most pivotal scenes, and one need only listen to the first minute of "…To Die For" to flash back and relive the stampede that would cost Mufasa his life and reduce viewers everywhere to tears.
But more on that later. For now, we have…