5 Oscar Contenders You Might Not Have Heard Of (But Should Pay Attention To)
Sneaking their way towards those little gold statues.
As the Summer draws to an end, the conversation among cinephiles is shifting towards predicting the outcome of the fall movie season. Film festivals the world over have begun announcing their line-ups, stoking the flames of awards speculation.
Films such as Bradley Cooper's A Star is Born, Steve McQueen's Widows, and Damien Chazelle's First Man have already begun building awards buzz, releasing trailers and showing test screenings to the industry. As a result of this early buzz, audiences already have something to chew on with these films, thus pushing them further in the awards conversation.
Sometimes, however, a film comes out of seemingly nowhere and emerges as a late favorite among awards pundits. This year looks to be a highly competitive year what with new releases from high profile directors and A-list stars taking on meaty roles.
Though the majority of these films have gained some mainstream exposure through their marketing campaigns beginning early-on, here are some with massive awards potential that are just waiting to gear up their campaign.
5. The Front Runner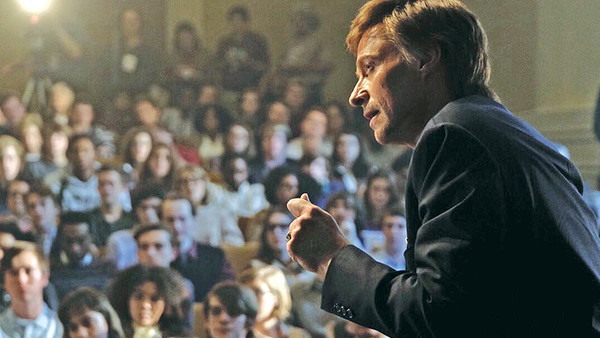 Jason Reitman enjoyed great success with The Academy in 2007 and 2009 for his films, Juno and Up in the Air, respectively. Both were met with critical acclaim and were nominated for a multitude of awards, even winning some. However, Reitman's career slumped with the tepid responses to both Labor Day and Men, Women, and Children. Neither film received any recognition from The Academy nor did they receive much positive buzz from audiences and critics alike.
2018 has been better to Reitman thus far, what with the release of his latest film Tully yielding strong reviews praising the script by Diablo Cody, the performances of Charlize Theron and Mackenzie Davis, and Reitman's direction. His upcoming film, The Front Runner, follows the true story of the derailment of Senator Gary Hart's 1988 Presidential campaign as a result of a love affair.
With a strong cast including Hugh Jackman (playing Hart), Vera Farmiga, and JK Simmons and script written by Reitman himself, along with journalist Matt Bai and American policy strategist Jay Carson, expect a powerfully performed and smartly written biopic. The relevance of a film dealing with political scandal during a Presidency full of them should undoubtedly strike a nerve with audiences and critics alike.
The Front Runner will premiere at the Toronto International Film Festival in September and will be released by Columbia Pictures on November 7.