5 Stunning Film Performances From Emma Stone
Adored by many and undeniably a contentment to watch on our screens, Emma Stone fits contentedly into her given roles,…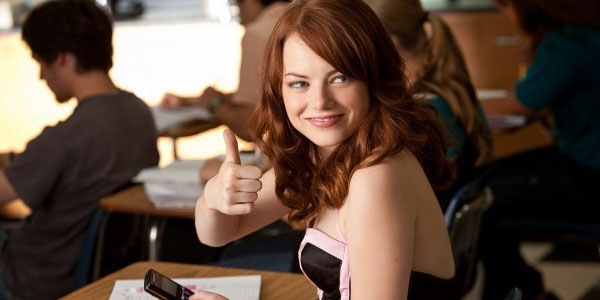 Adored by many and undeniably a contentment to watch on our screens, Emma Stone fits contentedly into her given roles, be that of the familiar love interest at times, stealing the spotlight from her co-star's grasp.
Since her breakthrough role in 2007's Superbad, starring alongside Jonah Hill and Christopher Mintz- Plasse she has endlessly established that she is the epitome of grace, who adds flair and personality to her characters she portrays.
At it's time of release in 2010, Easy A appeared to be unappealing and deprived for my particular film tastes. Although as I sat with a reluctant groan before the film appeared before me on the screen, in no time at all I was absorbed and overcome with a sense of delight with her comedic and charismatic style that won my undivided attention.
So for your viewing pleasure, here are five of Emma Stone's exceptional performances so far.
Spoilers follow.