Channing Tatum In Talks To Play X-Men's Gambit
Could the Magic Mike star replace Taylor Kitsch in X-Men: Apocalypse?
Channing Tatum has held talks over playing Gambit in an X-Men movie.
The G.I. Joe and Magic Mike actor confirmed the news in an interview with MTV, claiming that he has already met with series producer Lauren Shuler Donner about the part.
The news comes after Tatum's revelation last September that he was interested in playing Gambit in a future X-Men movie. Whether or not those comments back then came after he had already met with Donner or his revelation spurned interest in Fox casting the actor for a future movie, it's unclear.
What we can almost say for certainty is that Tatum's Gambit won't be appearing in the new movie X-Men: Days Of Future Past, which opens next month. That film already has mutant character overload as it attempts to bridge two timelines together and it seems unlikely the movie could have kept a cameo or even a post-credits scene from Tatum as Gambit secret.
Director Bryan Singer recently admitted that Gambit could show up in the Days Of Future Past sequel X-Men: Apocalypse, which is already racing through pre-production for a May 27th, 2016 release. The fan favourite mutant was already portrayed in the 2009 solo X-Men Origins: Wolverine prequel by John Carter actor Taylor Kitsch in a forgettable and uninspired performance that had already led to many calling for a re-casting. Clearly Donner, who has overseen every single casting decision since 2000's X-Men, thinks so too if she has met with another actor over the role.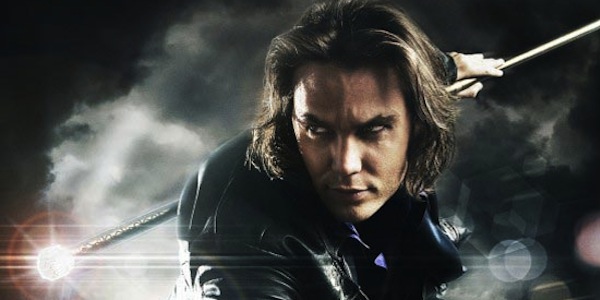 Personally, Tatum doesn't really feel right for the part. He's not the guy who comes to my mind when I think of the character. Maybe he would have made a good Cyclops but he doesn't have the depth or the "bad boy" dark side that someone like a Josh Holloway could portray.
Here's what Tatum said to MTV about the part;
"I met with Lauren Shuler Donner. And I would love it. Gambit is really the only X-Man I've ever loved. I mean I've loved them all, they're all great, but I guess from being down south – my dad's from Louisiana, I'm from Mississippi, Alabama, Florida – I don't know. I just related to him. He's just kind of suave… He's the most un X-Men X-Man that's ever been in X-Men. Other than maybe Wolverine, who's like the anti-hero. He's a thief. He's not even a hero. He's kind of walking the line of grey…He loves women and drinking and smoking and stuff so he's just a cool guy who happens to have a moral center….I hope it [comes together]. You never know it's a weird industry. If the stars align, I would die to play it. I'm already working on the accent. It's crappy at the moment."
Would Tatum work as Gambit? Would you like to see the re-casting? Please do comment below;