Halle Berry: 5 Awesome Performances And 5 That Sucked
Halle Berry is a bit of an A-list heroine. The first African-American to win the Best Actress Oscar and easily…
Halle Berry is a bit of an A-list heroine. The first African-American to win the Best Actress Oscar and easily one of the most talented female players in the Hollywood circuit, the biracial actress is a predominant and shining example of how great acting can often transcend bad material.

Unfortunately, Berry stopped appearing in as many movies a few years back due to the birth of her daughter Nahla and lost a lot of her visible presence in the film world, starring in the odd indie drama as and when. Much to our good fortune, she's made a bit of a comeback in recent years, taking up spots in rom-coms and low-key movies before striking back in acclaimed visual masterpiece Cloud Atlas and with several more films (vignette comedy Movie 43 and kidnapping thriller The Call) out this year.
With Movie 43 opening in UK cinemas today and featuring several dozen potentials for our weekly column, we decided that it was time for Halle Berry to face the gauntlet of 5 Awesome and 5 Sucked…
5 Performances That Were Awesome
5. Miranda Grey – Gothika (2003)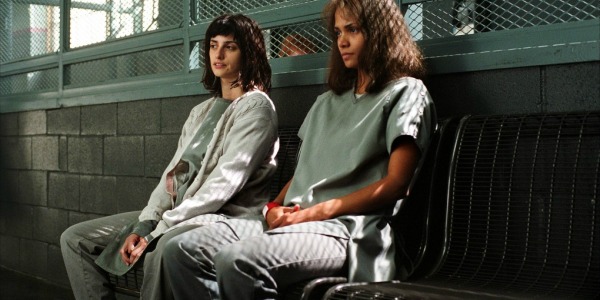 Not a fantastic movie, admittedly, but there's plenty of solid performances in this B-horror, elevating it from the bargain bin to a pretty decent, if unimaginative flick – the best performance is Berry's central role as Dr Miranda Grey, a psychiatric doctor who ends up in the same hospital she works in after being possessed by the spirit of a vengeful murdered teenager. Plus I have a soft spot for the movie who created Mr and Mrs Downey Jr.
The plot is straight from the current season of American Horror Story but Berry works admirably within the script as Miranda moves from a woman of science to a woman of faith, regaining her strength through the many obstacles that come into her path. It's also noticeable that Gothika features women of colour in horror movies that aren't victims or stereotypes – Penelope Cruz's damaged patient-turned-friend Chloe has a sparky chemistry with Berry, the latter's performance rooting the sometimes ridiculous plot in an earthy strength.