10 Utterly Bizarre Video Game Easter Eggs You Probably Missed
Basically, never upset a chicken.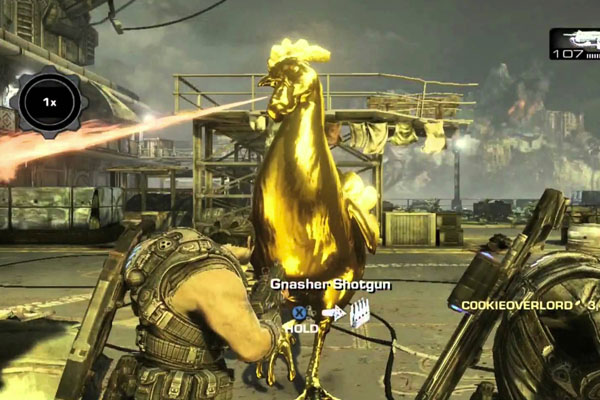 The cult of the Easter Egg shows no signs of abating. As long as there are gamers to pick up controllers and explore the bold new worlds within new games, there will be someone somewhere willing to add a joke they might never actually discover.
Developers will pride themselves in crow-barring knowing references, or spending too much time on tiny details that most gamers won't find on their own, and to their eternal credit, for the most part it's a worthwhile effort because of how well they tend to go down with gamers.
Like Pixar sign-posting their upcoming films, some developers take the opportunity to be self-referential, or pay homage to other games or developers, which often results in the most boring Easter eggs. Others are flat out pornographic, relying on cheap (but wholly effective) titivation to sell the effort needed to discover their secrets, while the third lot of egg layers are a depraved, borderline insane group who like to shoe-horn in the strangest Easter eggs possible, with no regard for the lasting impact on impressionable gamer minds.
Behold, ten of the bravest, boldest and most bizarre video game Easter eggs you might well have missed from gaming history…