10 Artists that Could Headline Glastonbury 2013
After a fallow year last year (which, was nothing to do with the Olympics; Glastonbury does it every 5 years…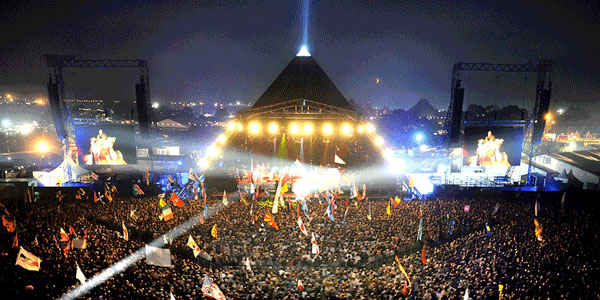 After a fallow year last year (which, was nothing to do with the Olympics; Glastonbury does it every 5 years or so to make the grass grow…) the world famous Glastonbury Festival returns this year. Tickets are already sold out and only one or two lower bill acts have been announced.
As always, the debate surrounding Glastonbury is who the headliners are. It is always a good debate to have with people as Glastonbury has a varied line-up compared with other festivals such as Reading+Leeds. This year has been fairly unusual, no headliners announced as of yet and not many clues to who the headliners may be. So, this list intends to talk about 10 acts that are likely to headline this year's Glastonbury. For an act to be deemed likely they must either have plans to tour this year or there is some evidence to suggest they are playing through the numerous 'rumour' websites such as eFestivals. So no, dream headliners such as The Smiths, Led Zeppelin or the Cheeky Girls are not included.
Glastonbury has far more on offer than the Pyramid Stage headliners, as anyone who has attended the festival before will know. The festival is truly unique compared with the thousands of other festivals that take place around the world. To try and explain how, we must consider the vast space that the Festival takes up. There are roughly 135,000 paying customers, 800+ stalls, 3,000+ toilets and more than 70 stages that present music and events of all kind. At the end of the day though, it is the headliners that the reputation of the festival is based upon.
Acts are listed in alphabetical order so there isn't really any order of importance to this list. Of course, the wonderful thing with Glastonbury is that maybe one or two acts here could end up playing but there will certainly be a surprise headliner or two.