5 Face-Meltingly Awesome Heavy Metal Albums
Heavy Metal is a broad term and a very broad church: there are umpteen variations on its basic theme and…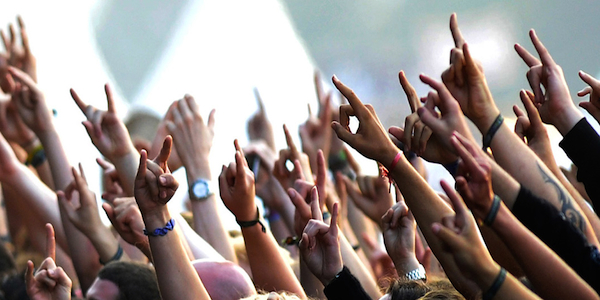 Heavy Metal is a broad term and a very broad church: there are umpteen variations on its basic theme and there are sub genres galore. However, the single thread which binds these disparate pieces is a loud, overdriven, distorted guitar wielded with intent. Non fans traditionally are quick to dismiss the music as entirely without merit and at this point I'll say hello to Jason Isaacs who recently described the peerless Lamb Of God as, "People having some kind of epileptic fit in charge of a guitar." Of course, the perpetual allure of Heavy Metal is that outsiders, such as Mr Isaacs, just don't get it and for this reason it remains a consistently popular form of music, constantly shifting its shape to adapt to the times whilst managing to maintain its core appeal of rebellion.
Despite its foremost protagonists being American, heavy metal is essentially a British creation. The first seeds of heavy metal were sown in the '60s when the American blues was bastardised to much success.The Kinks' You Really Got Me (1964), Jimi Hendrix's Purple Haze (1967), The Beatles' Helter Skelter (1968) and Led Zeppelin's Whole Lotta Love (1969) are considered the first heavy metal tracks, whilst Black Sabbath's remorseless obsession with a decidedly darker imagery could conceivably categorise them as the very first Heavy Metal band.
At end of the '70s, a horde of British bands referred to as the New Wave of British Heavy Metal (including Judas Priest, Iron Maiden, Motorhead, Diamond Head and Venom) started playing a more belligerent, leaner, faster, stripped back version of the music which fused adrenalised punk with the more traditional elements of Heavy Metal and loaded the results with drama, menace and threat. This gave birth to Thrash in the '80s which developed and morphed as a reaction to metal's new position as part of mainstream pop, courtesy of wildly successful albums by Def Leppard, Quiet Riot, Ratt and Bon Jovi.
Now, I'm a fan of all kinds of music, but I love me some Heavy Metal. It's both cerebral and visceral: the imagery and lyrics clever enough to make you think whilst the sonic thuggery and primal rhythms will make you pull out your air guitar. If you've never ridden the lightning or waded into the pandemonium let this serve as an introduction, because when Heavy Metal's really, really good it will bang that head that doesn't bang and melt your face. Here are my five and you'll notice they veer away from the traditional Metallica, Slayer, Megadeth, Testament, Anthrax template. Let me know yours.