DevilDriver Interview: Country Covers, Coal Chamber & Next Album
Dez Fafara takes us to outlaw country.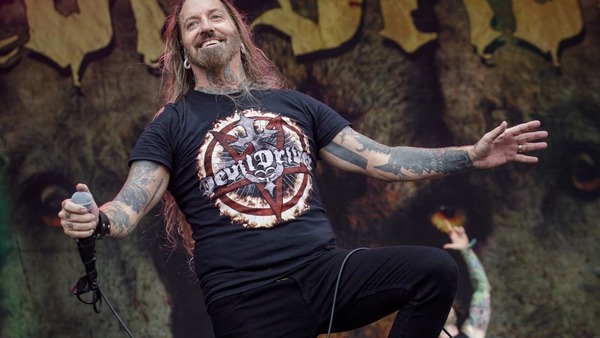 For over fifteen years, DevilDriver have been a consistently quality metal force not to be trifled with. Since their formation in 2002 out of the ashes of Dez Fafara's former venture, Coal Chamber, the quintet have specialised in reinvigorating the groove metal sound with melodic death metal shredding and some of the most infectious melodies in extreme music.
DevilDriver's mixture of heaviness and harmonics has resulted in the group being responsible for some of their genre's most adrenaline-pumping anthems, but where they would take their talents in 2018 with the brand new covers album, Outlaws 'til the End, Vol. 1, would surprise even the most ardent of fans.
As opposed to reimagining songs from the usual rock 'n' roll suspects like AC/DC or Iron Maiden, Outlaws… sees the Californians give a metallic edge to classic country tracks, transforming the vintage works of George Jones, Willie Nelson and more into growl-laden heavy-hitters. And with cameos by everyone from Lamb of God's Randy Blythe to Johnny Cash's son – John Carter Cash – it is definitely one of the most brilliantly oddball metal releases of the year.
To get some insight into the wackiness of DevilDriver's latest disc, as well as their numerous exciting plans for the near-future, I sat down with frontman Dez after his band's manic set at Derbyshire's Bloodstock Festival.
Matt Mills: "DevilDriver are obviously still hot off the new covers album, Outlaws 'til the End, Vol. 1. What really strikes me is the 'Vol. 1' part of that title. So is there going to be a volume two?"
Dez Fafara: "My CEO, manager and wife slapped 'Vol. 1' on at the last minute because we had so many phone calls from people that wanted to be on it. Three of the phone calls were the biggest bands on the planet. This thing was supposed to be a record that we give to the people behind DevilDriver – an in-between record until we come out with the next one – and it took on a life of its own.
People have really embraced it, full-on. We didn't want to do a punk rock record, that's been done several times, or an '80s record or a metal cover record: we wanted to do something that was different. And if you're at a party or backyard barbecue, you're going to hear Slayer and Johnny Cash; Willie Nelson into Pantera. Nobody even bats an eye. The kid with the Slayer back-patch has a Johnny Cash back-patch. Those outlaws are real, poignant, truthful [and] they're insane for their genre, so it needed to be done right with the guests that we had: Hank III, Randy [Blythe] and Mark [Morton] from Lamb of God, Wednesday 13… it was a heavy guest list!"
"From start to finish, how long did this record actually take?"
"Almost two years. The money ran out halfway through; nobody else could have done it unless we were managing it and my wife was managing it, because those phone calls came in at 1 a.m. There are just so many great individuals on this record. I'm appreciative of their time. No one was out for money. It was about 'Let's do something different that's never been done before.' And it's a heavy record: it's not skewed towards radio. I wouldn't know of any remote success I've had with radio. I'm pleased."
"And, fresh off the grapevine, I've just been told that you're also reissuing the first five DevilDriver albums soon…"
"They're all splatter, beautiful vinyl with mad liner notes. And it's the real deal: 'This is when the band hated each other; this is when the band got along; this is when we wanted to go this direction.' It's pretty incredible to be able to re-release a catalogue: most musicians don't get their catalogues back. I was fortunate to do a partnership with BMG and get my Coal Chamber and DevilDriver catalogues back. So, get ready, because those Coal Chamber records are coming in maybe a year, or maybe less."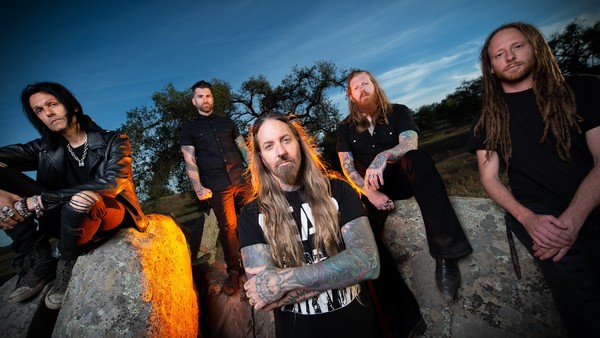 "Speaking of Coal Chamber, you've said in the past that DevilDriver will start playing Coal Chamber covers live in the near-future. Is there a timeline on when you'll start with that?"
"No, we're jamming a couple of them now. They're what I always wanted them to be, even though they were what they were in their infancy. Now is the time to embrace everything that made me who I am and do it with this band, and do it and do it well. I just don't know when. The timing has to be absolutely correct."
"Heavy metal seems to run in your family. Aren't your children massive metalheads too?"
"My kids have their ears to the ground and so do I. It's important to foster and water the scene. What's happening with bands not putting out records for three or five years? Ridiculous! You're gonna kill the scene! Not happening with us: we're writing a double concept record right now. We've got twenty songs in the can. It's gonna be a staggered release, so you're getting a record every sixteen-to-eighteen months from DevilDriver. And instead of people saying 'Well, you'll burn out your career if you put out a record every two years,' I'll say 'No, you're burning out the scene by waiting four years to put out a record.'
What happens if you wait four years and then it gets panned, and the critics and the fans hate it? Then you're in deep s—t! Better come out with something else new and heavy quick or you're done."
"So how far along are you exactly with that next album?"
"When we get back after this tour, they go and do overdubs. I lay down the vocals in January/February. We're definitely releasing June, July or August next year. No doubt! I'm already working on the artwork with Johnny [Jones] from Coma Art and I am really engaged, lyrically, where I was with The Fury of Our Maker's Hand and The Last Kind Words, which were really about humans and how they treat each other."
"I'm going to finish with the most important question of all: why did you get a chin tattoo only to grow a beard over it?"
"My wife loves my beard. When I met her, she was a Mormon. I think she has a Jesus complex. Actually, when I get home, I am getting it all redone and getting my neck and my chest finished off. But it is purely for the wife! After 22 years, she will tell you what she wants."
Outlaws 'til the End, Vol. 1 is out now via Napalm Records. Read more about it in our "5 Best Metal Albums of July 2018" list.
Vinyl reissues of DevilDriver, The Fury of Our Maker's Hand, The Last Kind Words, Pray for Villains and Beast are out on 28th September via BMG.
DevilDriver's next studio album is due in summer 2019 via Napalm Records.
Read more about this year's Bloodstock Festival in our "10 Things We Learnt at Bloodstock 2018" list.
Want to write about DevilDriver? Get started below...
Create Content and Get Paid
---
Matt Mills
I write for Metal Hammer, Prog and WhatCulture. I don't have Facebook or Twitter, so you'll just have to call me a stupid cuck to my face.
See more from Matt