The Who: Ranking Their Albums From Worst To Best
How do you even begin sorting through some of the best albums of all time? We've definitely give it our best.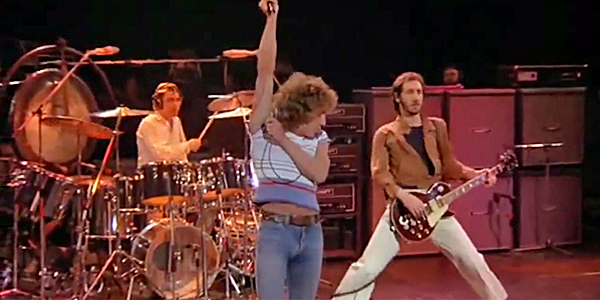 Widely viewed as one British rock's 'golden trinity' along with Rolling Stones and The Beatles, The Who have had a massive influence on many of our modern day rock bands. They have an output most can only dream of, ranging from being a singles band early on, to producing the great sprawling concept albums such as 'Quadrophenia' and 'Tommy'.
The four original band members are some of the most talented musicians on Earth. Roger Daltrey has an incredibly powerful voice, Pete Townshend is one the greatest songwriters of all time, all the while bassist John Entwistle and drummer Keith Moon are often viewed as the very best at their respective instruments. The songs vary from moving, quiet ballads to thumping , snarling and majestic rock anthems.
The albums of The Who cover a great range and this list will attempt to put some sort of definitive ranking for each of them. This is difficult, mainly due to the very high quality of their albums; putting the top four in any sort of order was particularly difficult. The list will cover live albums but not the BBC sessions or compilation albums as these are difficult to compare to their other work.
14. Who's Last (1984)
It'd be fair to say the early 80s were not the Who in their heydays. The loss of Keith Moon had clearly affected the band; Pete Townshend had a severe cocaine addiction and they had released two pretty mediocre studio albums (more on those later). Thus in 1982 the band decided to embark on their 'farewell tour' and release a live album of it two years later, which was marketed as being their 'final album.'
Thankfully, it wasn't as a pale shadow of the mighty band that had gone before. The track listing is pretty good with a mixture of the biggest hits as well as some slightly more obscure songs such as 'Dr Jimmy' or 'Long Live Rock'. Yet this is probably the only positive point to a seriously poor album.
Roger Daltrey sounds simply atrocious, with the usually magnificent 'Love Reign o'er Me' being particularly painful. The rest of the band don't stoop to such lows as they all put in a decent shift, but there's no disguising Kenney Jones is no Keith Moon and John Entwistle's 'Twist and Shout' is pretty lame.  It's also clear some of the album has been tinkered with by the marketing experts, with any songs from the past two albums being omitted due to poor sales and a clear attempt to pack all the big hits in.
A really poor effort from the band, this really was their lowest point.
Best Song: They're all pretty ropey but 'Summertime Blues' is just about acceptable.