The Doors Top 10 Tracks Of All Time
Is everybody in?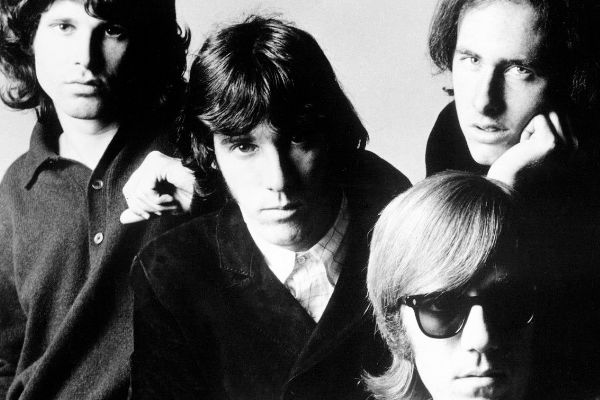 The Doors came onto the Los Angeles scene in the late sixties armed with just a handful of tunes, a limited amount of time spent together as a band and only a residency at the not so trendy London Fog as their splintered rung on the ladder to stardom. From this humble platform, the band performed and experimented and then performed some more, creating lengthy renditions of songs we've since come to love. Following a promotion to regular players at the Whisky a Go Go, the buzz around this wildly unpredictable band grew enough for Elektra Records president, Jac Holzman, to slip on his loafers and head on down to see what the fuss was about. What followed was a musical journey like no other.
The great thing about putting together a list focusing on The Doors' greatest tracks is it reminds you that everything the band did was a group effort. It's very easy to get lost in the myth of James Douglas Morrison. He is, afterall, one the most enigmatic frontmen of all time. However, in keyboard player and founding member, Ray Manzarek, guitarist Robby Krieger and drummer John Densmore the band became a whole and it was through their individual talents that some of the most innovative rock and roll music the world has ever heard was created.
After trawling through the band's six altogether different studio albums, getting in a state of readiness to compile what is with hope a definitive list of their best moments, you can't help but be faced with a quandary. On one hand, there's that urge to celebrate the band's big hits, the ones that zoomed to the top of the charts at the time, can be found on pub jukeboxes or have since been remixed by trendy DJs. On the other, you want to pull out those 'dusky jewels' that are nestled on the albums and dedicate some words of adoration.
With this feature, we've clapped both hands together and thrown our arms up into the air, catching the songs that really matter as they fall back down. So, without further ado, get yourself seated – the ceremony is about to begin.