10 Reasons To Take Up Running
Celebrating 30 years of GEL
When ASICS first launched GEL back in 1986 it helped revolutionise the sports trainer market. A soft material incorporated within the midsole of any footwear, it works as a shock absorber that takes the vertical force experienced when your foot hits the floor, and re-distributes it horizontally to reduce impact. After being debuted in both the Freaks and GT-II ranges at the time it has continued to feature extensively across ASICS models since.
To mark the 30-year anniversary of their pioneering GEL technology, the Japanese sports brand invited along a group of 30 influencers to an exclusive road trip and events in the beautiful city of Amsterdam.
Based on the notion and adage that 'it's big in Japan', the technology helps deliver on ASICS' founding philosophy of innovation without abandoning functionality and design. In essence it is innovation that works as a platform for creativity, and that is what the #30YRSOFGEL event helped to celebrate with a range of activities and challenges.
First up was the delivery of a customised Japanese car to each team of 3 influencers. Every car displayed livery artwork that was based on each team's own designs, and acted as transport for the whole day. The teams were invited to the 19th floor of the iconic A'dam Tower were they were first given an exclusive set of ASICS GEL LYTE in order to create a special sneaker pic on the building's panoramic roofswing, before then enjoying an ASICS GEL inspired lunch.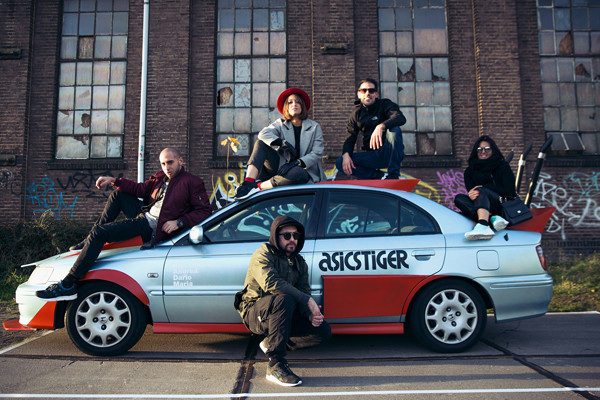 Later on in the day the teams then took part in an exhilarating and quite unique remote control car race, where again their respective creative talents were called upon to customise their own plain white ASICS trainer on wheels. A number of heats were carried out across a specially built track that included hairpins and jumps to find an eventual winner, before then heading back to the hotel for a taste of Japan's other successful export – Karaoke!
You can catch a glimpse of how the teams got on in the video at the top.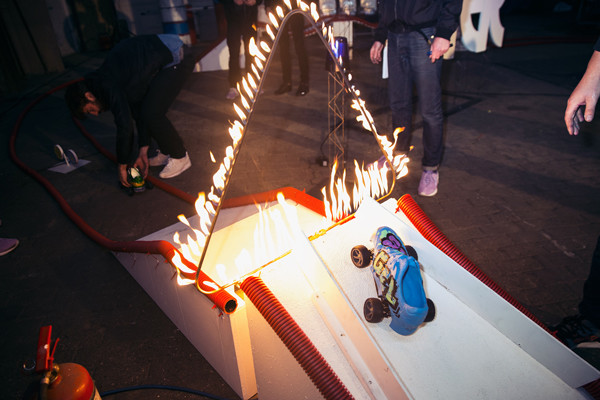 Technology infused sneakers for those people looking for both comfort and fashion, ASICS TIGER offer innovative and creative designs as part of a more casual lifestyle range. To further mark the 30th anniversary ASICS TIGER have released a series of commemorative trainers that are all about style as much as they are performance. You can check out the full range here.
Adaptable and effective, the GEL technology is a key feature of why ASICS footwear range is a favourite of runners and athletes all over the work. With many people either re-discovering or discovering running and other fitness pursuits in the new year we thought it the perfect opportunity to look some of the main reasons you should get you trainers on and start pounding the streets...
Most runners run not because they want to live longer, but because they want to live life to the fullest. If you're going to while away the years, it's far better to live them with clear goals and fully alive then in a fog, and I believe running helps you to do that.

Haruki Murakami, What I Talk About When I Talk About Running
ASICS Tiger
ASICS Tiger is the lifestyle expression of the brand, bringing the unique combination of Japanese sports technology and global street style to the modern day sneaker lover.
See more from ASICS Tiger