Inspiring Stories Of The UK & Ireland's Real Unsung Heroes
100% Characters from Universal Channel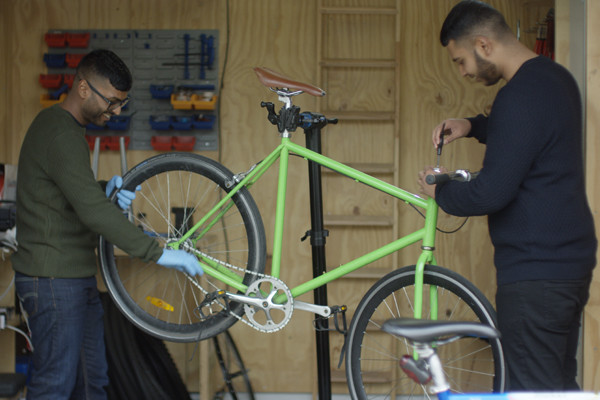 This is a paid advertorial for Universal Channel.
It can be easy to go through life feeling hard done to and downtrodden. For many of us it can be very convenient to blame our own shortcomings and feelings of inadequacy on the instances of bad luck or misfortune that we have experienced through the journey of life, instead of looking inward and asking ourselves what we can do to make a different in our lives as well as the lives of others. There are those people however who have the determination and tenacity to become more than what they are, and draw on their experiences and upbringing, good and bad, to contribute positively to the rest of society.
Universal Channel recently started their 100% Character Uncovered series to cast a light on those individuals who refuse to beheld back by social pressures or cultural expectations, and use adversity as motivation to better themselves and the communities they live in. Two of the stories the campaign has focussed on is those of Lorraine and Amir - two very different but equally wonderful real life tales of hard work, courage and ambition. And both of which can't help but leave you feeling humbled and inspired.
Amir grew up on a harsh uncompromising housing estate in inner London. Following in the footsteps of many young people around him, Amir was surrounded by an environment of criminality, low expectation and relative deprivation, and could quickly have found himself embroiled in a life of drink, drugs, and gangs. Trying hard at a young age to stay active, he turned to selling bikes to afford the gym clothes which his parents weren't able to buy him - it was at this point that he realised he was going to have to work hard for anything he wanted.
Demonstrating initiative and entrepreneurial spirit Amir not only wanted to find a route to success for himself, but set about setting up a community project that provided a way for others to give other opportunities to make a positive impact and achieve success - this is how Your Bike was born. The social enterprise relies on bikes being donated by the Met Police, which are then refurbished and then sold on in order to fund training and development. Being part of the scheme allows those people involved to develop important skills, such as customer service and sales, which can be directly transferred into paid employment.
Lorraine's story started when she was 17 years old, when she and 4 other rowers experienced a horrifying boating accident, which left their vessel capsized and them spending 3 hours in the open sea. With no rescue service in the area and no one else knowing where they were, the crew were left convinced that there was no hope for survival. It was a frightful near death experience that would have deterred many people from venturing in to the water again, but when barely a year later Lorraine saw a local advert asking for volunteers to the join the Wexford Inshore Rescue she knew she had to get involved.
As part of what is now the Wexford RNLI, Lorraine is one of 16 volunteers who are on call 24/7 to provide help and assistance to those people who find themselves in trouble out at sea. Her story is one that really showcases the power or courage and bravery, and the fortitude to come back from a bad experience and use that strength to help others. Her determination to face up to the elements and take control after so nearly being killed can inspire nothing but admiration for her strength of character.
You can watch Amir's video below, follow his story here or head on over to Universal Channel's 100% Character Uncovered to find more inspiring stories.