Kate Hudson & Michael Kors Join Forces To Fight World Hunger
Support the Watch Hunger Stop campaign today!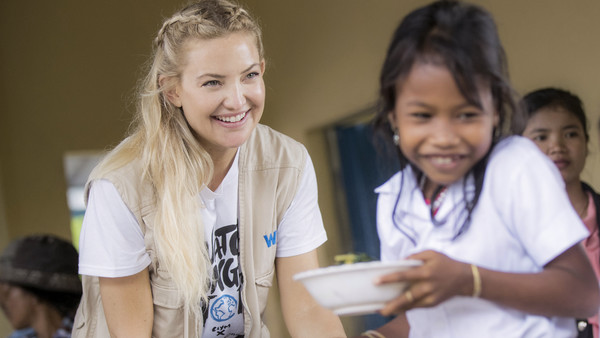 Michael Kors and the United Nations World Food Programme (WFP) are on a mission to eliminate world hunger, and they're not alone.
Golden Globe-winning and Academy Award-nominated actress Kate Hudson first joined the Watch Hunger Stop campaign three years ago, and recently spent time supporting the cause:-
"In June, I visited schools in Cambodia, where the funds raised by Watch Hunger Stop enable the United Nations World Food Programme to feed children so they receive the nutrition they need to grow and to finish their education," Hudson commented. "It was an amazing experience - I can't wait to share everything that I saw and learned there."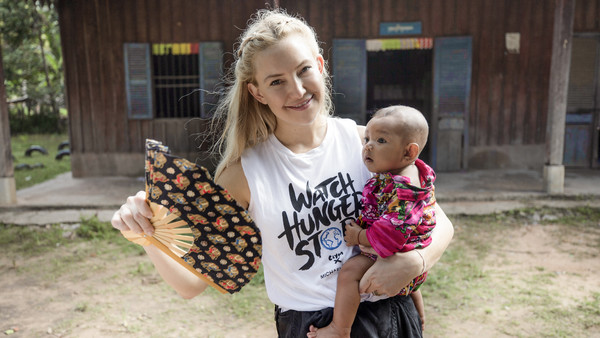 With World Food Day on October 16th, Michael Kors has dedicated the month to Watch Hunger Stop, which is now in its fifth year. The program reaches more than 16 million children in close to 70 countries every year, and has delivered over 15 million meals so far, helping the kids meet their vital nutritional needs.
"I'm thrilled and grateful that my friend Kate is joining us once again in our efforts to end hunger," Kors said. "Watch Hunger Stop supports WFP's school meals program, improving the lives of children who deserve the chance for a healthy, happy future. We're proud to be able to help.
Michael Kors design a new Watch Hunger Stop t-shirt every year, with 2017's available from select stores around the world from October 14-16. It's free, and they'll donate 50 meals to WFP for every selfie posted to social media with #WatchHungerStop.
You can also support the cause by using the Watch Hunger Stop Snapchat geofilter from October 1-31. Visit a Michael Kors store in the US, Canada, or UK, snap using the filter, and 25 meals will be donated. Donations can also be made in select shops around the world, and US users can text 'MKHUNGER' to 50555 to give a $5 gift.
Visit WatchHungerStop.com for more information, or head here to order a product and donate to WFP directly.
Powered by REDPILL
Want to write about Sponsored Post? Get started below...
Create Content and Get Paid
---
Michael Kors
Join Michael Kors and Kate Hudson in the fight against global hunger. Watch Hunger Stop helps the United Nations World Food Programme (WFP) deliver school meals to children in need. Help build a world without hunger.
See more from Michael Kors