Volvo Trucks Pull Off World's Largest Unboxing!
Three-year old Joel Jovine breaks the Guinness World Record!
Unboxings are all the rage these days, as YouTubers the world over have been delighting people's curiosity with their opening-action. Often thinking outside the box, they've taken to competing with one another to see whose parcel-unpacking can be the most exciting.
But Volvo Trucks have popped everybody's bubble-wrap by breaking the Guinness World Record for the world's biggest ever unboxing.
Three-year old truck fanatic Joel Jovine had the privilege of making history, as he unfurled the doors of a gigantic toy box, revealing the new Volvo VNL 760 within. Measuring over 72 feet in length, the enormous container easily smashed the previous record.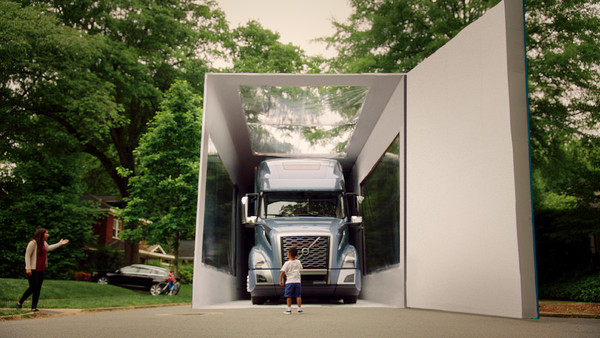 Jovine was ecstatic at getting the chance to see one of Volvo Trucks' latest models in the flesh, and even had the the chance to sit in the cab and take the vehicle for a spin with a professional driver!
In order to meet the Guinness Records' requirements, the box had to made entirely from cardboard and cellophane, completely enclose the truck, and be opened with no tools whatsoever. Michael Empric, an official adjudicator for the record company, was on hand to verify the amazing accomplishment.
"Setting a record was truly remarkable," said Magnus Koeck, VP of marketing and brand management for Volvo Trucks North America. "What was most rewarding for me was seeing Joel become so excited seeing the new Volvo VNL 760 when he opened the box."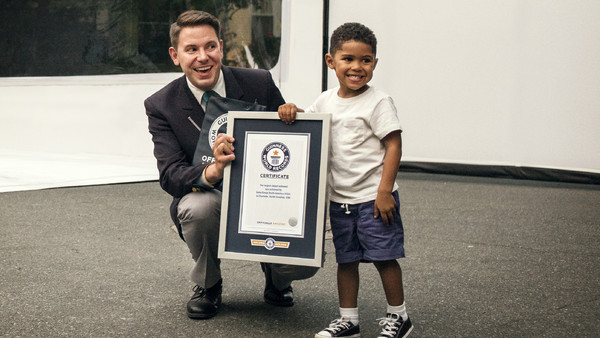 The new Volvo VNL series introduces groundbreaking technology that meets the needs of today's long-haul customers and professional drivers through innovations in efficiency, productivity, safety, and uptime. Available in several configurations - including a new 70-inch sleeper - the Volvo VNL series defines the shape of trucks to come.

We need more writers about Trucks, Volvo and Guinness World Record! Get started below...
Create Content and Get Paid
---
Volvo Trucks
Volvo Trucks provides complete transport solutions for professional and demanding customers, offering a full range of medium to heavy duty trucks. Customer support is secured via a global network of 2,200 dealers and workshops in more than 125 countries. Volvo trucks are assembled in 15 countries across the globe. In 2016, 103,000 Volvo trucks were delivered worldwide. Volvo Trucks is part of the Volvo Group, one of the world's leading manufacturers of trucks, buses and construction equipment, and drive systems for marine and industrial applications.
See more from Volvo Trucks