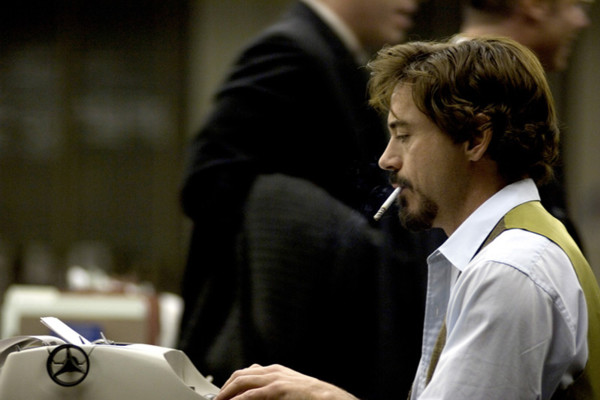 Are movies your life? Do you have the writing skills and knowledge to make it as a professional movie writer and editor? Do you know exactly where to find news as (and even before) it breaks? If so, we want to hear from you immediately.
We have a major opportunity for a film fan and experienced writer to come on board as our new Movie News Editor to work in our Newcastle city centre office. You can expect it to be a challenge - your competition will be fierce, but should you rise to that challenge, the rewards will be grand.
Working with WhatCulture.com is a unique opportunity: we'€™re as much about fun and enriching work as we are about occupational development. This position will require the successful candidate to help establish and grow the Movie News section of the site with exceptional quality content, exclusives and up to the minute commentary on the biggest breaking news stories from around Hollywood.
We've covered Movie News in the past, and it's time we welcomed back an old friend.
Who You Are
If you'€™re the ideal candidate, you€™re able to write quality, timely content on Hollywood's biggest breaking stories: you look for exclusives and lesser heard stories, identifying speculation and gossip and evaluating the truth from the spurious. You know how movies work, who reads movie news and which movies sell, and you want to talk about them all day every day.
You will be a creative: a free-thinker able to conceptualise the best way to tackle stories, the best stories to tackle in the first place and which stories should take precedence for our army of Movie fans.
Naturally, you will thrive on pressure and on working towards clear targets and deadlines. Pressure is your best friend. You go on picnics together, where you discuss how much you love each other.
Who You Want To Be
You want to be THE voice in Movie News; the first place movie fans go to to get their fix and the one who other sites quote when you get the exclusives. You want to have contacts in the movie world and to know things before anyone else does, as a matter of pride.
In short, you want to be the biggest and best Movie Know-It-All there is. And you want to own the next butt that Quentin Tarantino shuts down.
And crucially, you aspire to work somewhere that will make you feel rewarded and valued as a creative thinker; somewhere that you fit as a writer of great content and a leader of cultural minds. And you want to show the rest of the country that the North East is as important to the movies as anywhere else is.
Key Duties:

Manage and create content for the Movie News section of the site, covering all aspects of the news, focusing chiefly on the films that matter to most people. Find and breaking exclusives. Seeking the news and not just letting it come to you.
You will be expected to produce 80 news pieces per week (of around 200 - 250 words). Build upon existing successful sections of the site, and grow our Movie reading audience. Grow the profile of the site with PRs, web masters, fans and convention leaders. Manage WhatCulture Movie News social media presence. Monitor emerging trends within the Movie News industry and keep ahead of the game.
Experience / Skills Required:
Exceptional writing skills. Excellent analytical skills, an ability to judge the right stories, when they are most important and how to present them is a massive thing. Excellent communications skills are a must. Solid editorial experience and of writing online in a cultural environment advantageous. Knowledge of social writing and the emerging trends of the internet.
To Apply:
Send your CV, a covering email and the information requested above to editor@whatculture.com. Your application should also include 1 or 2 examples of a recent movie news story, somewhere between 200-300 words long.