10 Best Tennis Comebacks Of All Time
10. Ivanisevic Def Henman - 2001 Wimbledon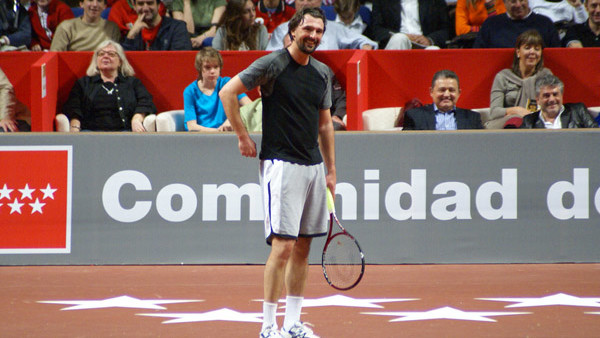 Back in 2001 hopes of a British player reaching the men's final of Wimbledon for the first time in 63 years were crushed, as a 26 year old Tim Henman was defeated by the 29 year old, gigantic, Croatian Goran Ivenisevic. Oh and the good ole British weather played its part too!
Tiger Tim was all on course for a historic victory when he found himself two sets to one up against the wildcard entrant. A bagel (6-0) third set triumph looked to provide the momentum needed to complete the task in hand, however a continual rain delay saw the remainder of the tie spread over what would be a total of 3 days. The constant stoppages only worked to upset Henman's rhythm and played to Ivenisevic's advantage, with an eventual comeback that crushed Henman and the 14,000 strong crowd's dreams of a final appearance - it mattered not that they had witnessed a piece of tennis history.
Ivanisevic's mental strength of stop start play was clearly far stronger than the British number one, and provided him with the opportunity for a comeback that still gives many a British tennis fan shivers.
Goran Ivanisevic (CRO) Beats Tim Henman (GBR) 7-5, 6-7, 0-6, 7-6 (7-5), 6-3.
Lavazza
Lavazza is one of the most important coffee roasters in the world. Established in 1895, the Turin-based company has been owned by the Lavazza family for four generations.
See more from Lavazza