15 Worst Ever Premier League Signings
2. Fernando Torres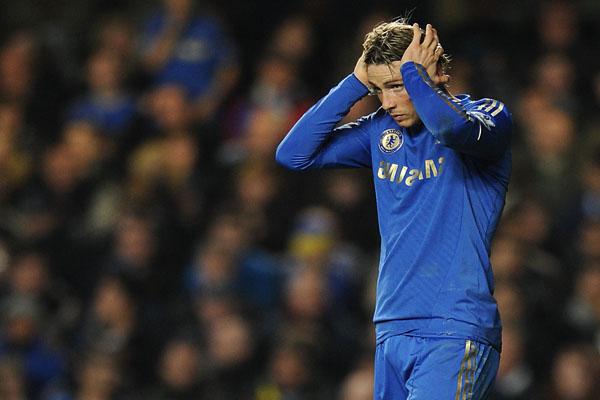 From: Liverpool
To: Chelsea
Fee: £50 million (Source: The Sun)
Fernando Torres. Yet another monumental Chelsea transfer flop, and undoubtably one of the worst flops of them all. For Athletico Madrid and Liverpool respectively, Torres was undoubtably a world class striker. He scored 71 goals in his colourful Athletico Madrid career, and an even more impressive 81 goals, during his Liverpool tenor. This scintillating goalscoring record, caught the eye of the Russian billionaire and Chelsea owner Roman Abramovich, who decided to dip into the Abyss that is his wallet, and in the process break the all-time record for most expensive Premier League footballer.
Torres signed for Chelsea in a staggering £50 million deal that spread shockwaves across the country, and reverberating all over the world. Torres would have to hit the ground running in his Chelsea career, if he were to have any hope of living up to that monumental fee. Did he achieve that? No, of course he didn't, and in fact he went through his first 903 minutes in a Chelsea shirt without a goal. This miserable start at Stamford Bridge set the tone for what has been a catastrophic Chelsea career as of yet, with only 14 goals in 68 games for the club.
The question remains, can Torres rectify his career, which seems to have taken a titanic nose-dive and can he even hope of living up to the repute of being the most expensive transfer in English football?