3 Reasons Newcastle United Need To Sort Out The Papiss Cisse Issue NOW
It's not just me, right? This is ridiculous. Everyone understands that, no? I almost couldn't believe my eyes when I…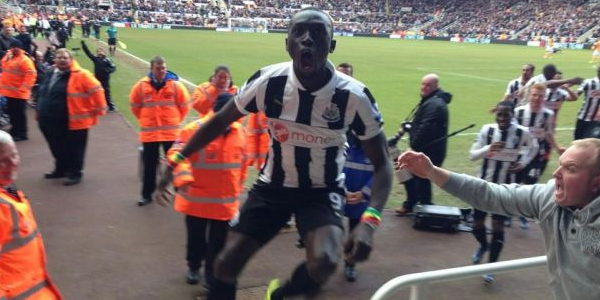 It's not just me, right? This is ridiculous. Everyone understands that, no? I almost couldn't believe my eyes when I saw that Newcastle United had left Cisse behind when they left for Portugal as part of their pre-season tour. Sure, I'd seen the silly season articles just like everyone else – but they were silly season articles. Articles not to be taken seriously at all. Articles to kill time and fill space while nothing was happening in the football world. Turns out that in the end there may have been more truth to those articles than we'd all like to admit.
But let's be clear – this is not the time to be messing around with such a problem. If all of these rumors are true, then this is something that should have been sorted out long ago as these articles have been popping up for some time now. Pre-season matches are important because this is the time of year when the teams get together after their break and the players get in sync with each other. It is crucial for proper player and team development that everyone train and play together. The following are only a few of the reasons that this madness needs to be sorted, pronto.
3. We Haven't Signed Any Strikers
As I mentioned here, Newcastle's top priority during this transfer window is to sign not one, but TWO high caliber strikers to add to what was already a very thin strike force. The two primary targets (and a fourth that I wasn't 100% convinced by) have all been signed; one of them by our biggest rivals. Who has Newcastle signed? No one. Not a single person. And now the rumors are swirling that we might be getting rid of our only top-notch striker? This is just plain absurd.
We are still linked with a move for Darren Bent. This is fine, but he comes nowhere near to being able to replace Cisse. He's a decent third striker option in my opinion. And Remy? No thank you. We don't need another Nile Ranger lurking the halls of St. James' Park. Please move on. But unless Mr. Ashley is going to splash some major cash and surprise us all, then those are probably the people that we will see on the pitch in August. Quite simply, Cisse is indispensable for us at the moment, and we can't afford to lose him.