Arsenal Transfers: 5 Key Players Whose Contracts Are Ending Soon
Over the past few seasons Arsenal have become infamous for allowing their players' contracts to run down and as a…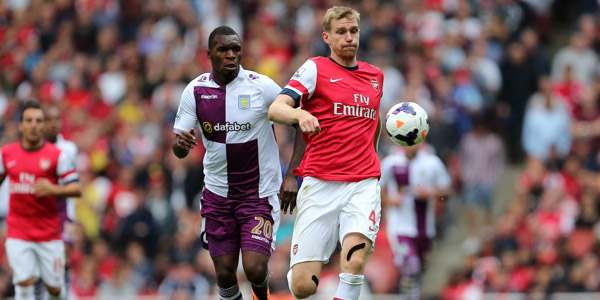 Over the past few seasons Arsenal have become infamous for allowing their players' contracts to run down and as a result they have found themselves in many a sticky situation when they come to renewing their deals.
It has happened several times down the years with numerous top players, the most recent of which is Robin van Persie, who ran his deal down to one year and then cashed in on his position with the club to earn himself a move to Manchester United.
This naive strategy from manager Arsene Wenger and the hierarchy at the club has led to the downfall of several of its stars, and has attracted widespread criticism from the fans.
The club have at least temporarily stemmed the flow of such occurrences, with their young British talent all signing long term deals with the Gunners. This includes Theo Walcott, who before signing on the dotted line was in limbo for some time about whether to stay with the club or leave for a higher wage.
Ever since Ashley Cole's infamous departure in 2006, where he left for an extra £5,000 a week, the Gunners have struggled to negotiate deals in time for their key players, and this trend could be set to continue with several of their high profile first team players' contract set to end in the next 18 months.
The Gunners currently sit four points clear at the top of the Premier League table, but are they going to let old habits die hard? This list is all of the players who the Gunners would be foolish to let leave for free at the end of their contract, and the risk of them leaving is quickly turning into a very real one.