Ballon d'Or: 5 Players That Would Have Won If Messi And Ronaldo Didn't Exist
It goes without saying that Lionel Messi and Cristiano Ronaldo have dominated football for half a decade now, and it…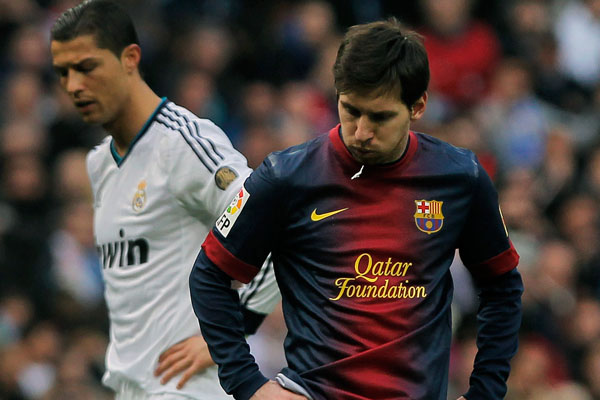 It goes without saying that Lionel Messi and Cristiano Ronaldo have dominated football for half a decade now, and it would be a hell of a shock if they aren't named as best and second best player in the world at the Ballon d'Or ceremony on Monday night in Switzerland.
Many believe that Portuguese maestro Ronaldo may finally tip Messi to the title this time around, and we would fully agree that it would be deserved. But what if these two footballing magicians didn't exist? Who would hold the title for best player on planet Earth?
There are that many world class players but with the exception of the unfortunate third placed player for the last five years, we have never really had a ranking of who are the next best players to grace the beautiful game.
Unfortunately, like FIFA, there still isn't a single goalkeeper or defender on our list, but although it sounds and seems unfair, it takes a phenomenal 12 months of football to topple an attacking player to the title of best in the world.
So here is our top five run down of five players (in no particular order) that would be on the shortlist if Leo and CR7 had never had been born, starting with this years inevitable third placer.