Cardiff City New Manager: 5 Men To Replace Malky Mackay
Relations between Cardiff City manager Malky Mackay and the club's owner Vincent Tan are approaching break point as the Malaysian…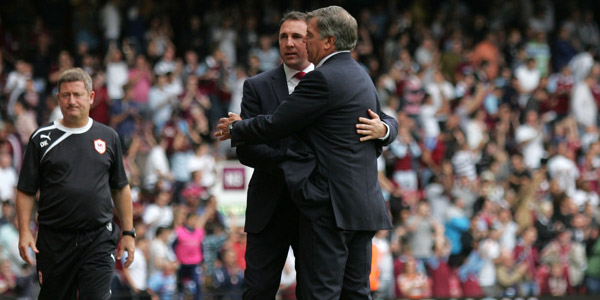 Relations between Cardiff City manager Malky Mackay and the club's owner Vincent Tan are approaching break point as the Malaysian billionaire will not be freeing up funds for January.
Mackay said he wanted to sign three players in the winter window following the win over West Bromwich Albion – a result which conversely cost Baggies boss Steve Clarke his job. Bluebirds chief executive Simon Lim has swiftly told the man that took Cardiff into the Premier League he won't receive a 'single penny'.
The club hierarchy has also accused Mackay and former head of recruitment Iain Moody of overspending in the summer, which explains the sudden hard-line stance on transfers and why the latter was sacked. Without that key ally, the Scot has been vulnerable but refuses to quit.
Supporters still back Mackay following Tan's public criticism by proxy through Lim, but there is an air of inevitability about what will follow. Each instance of airing dirty Bluebirds laundry in this way is leading to irreparable damage.
Cardiff were the so-nearly club before Mackay and Tan became manager and benefactor. Gratitude for services rendered that resulted in the club regaining top flight status for the first time in 50 years has seemingly all but evaporated in the boardroom.
Mackay cannot be the first Premier League manager to go – five have already been given their cards – but he can be the next. In light of that, WhatCulture assesses the credentials of five coaches that the Bluebirds may consider turning to.