England: 5 Reasons Three Lions Can Win The World Cup
After England defeated Montenegro and Poland respectively to join up with the world's elite in the forthcoming 2014 World Cup…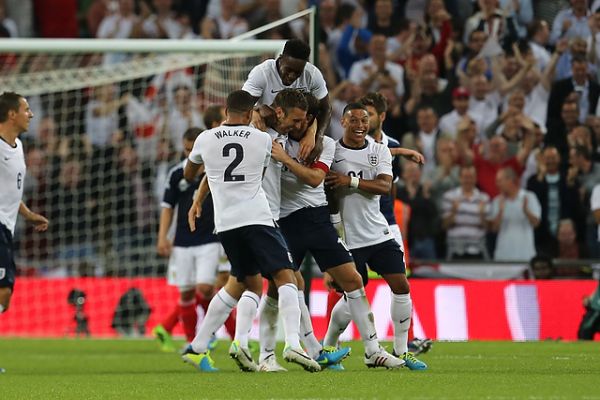 After England defeated Montenegro and Poland respectively to join up with the world's elite in the forthcoming 2014 World Cup in Brazil to be played next summer, supporters were divided when discussing England's chances.
Potential 23-man sides have been predicted by enthusiastic fans, and many believe the Three Lions could be dark horses to finally lay their demons to rest in the tournament and go all the way.
While others were quick to rule out England as potential contenders to win the World Cup – even England manager Roy Hodgson himself – the side have shown in recent weeks that they could well spring a surprise.
Avid fans have already started to book their tickets to travel to Brazil as they feel this could finally be the Three Lion's time for glory.
And why shouldn't they? The side have been playing well of late, qualifying from Group H undefeated and with a defensive record only bettered by World and European champions Spain.
Hodgson's side are showcasing the hallmarks of a squad enjoying their football – something they haven't done for many years.
Contrary to popular opinion, England do stand a genuine chance of winning the tournament, and here's five reasons why they could well be contenders to take home the trophy next summer.
Click "Next" to begin.