Man Utd: 5 Reasons David Moyes Should Be Sacked Immediately
Manchester United's season hit an all-time low on Sunday as they were knocked out of the third round of the…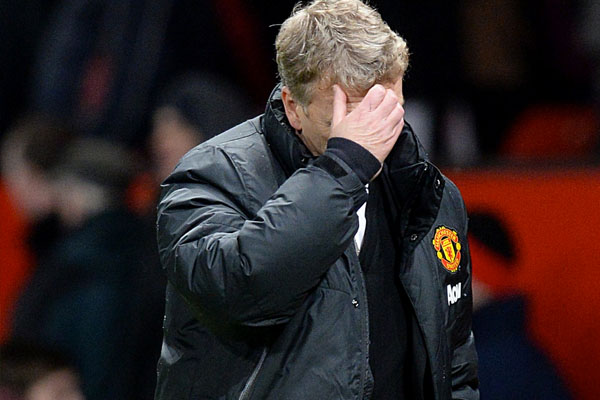 Manchester United's season hit an all-time low on Sunday as they were knocked out of the third round of the FA Cup for only the second time in 30 years.
Swansea prevailed over David Moyes's side as the calamitous champions lurched to their second consecutive defeat at Old Trafford for the second time this season.
Tottenham had earlier beaten United at the Theatre of Dreams on a New Year's Day to forget and just when you thought things couldn't get any worse, Wilfried Bony popped up with a last-gasp header to heap yet more misery upon the Red Devils.
The players can shoulder some of the blame for this latest, depressing set-back – indeed, Fabio showed sheer idiocy in getting sent off four minutes after coming off the bench against Swansea.
But this is essentially the same side that strolled to last season's Premier League title by 11 points.
The problem isn't the team. It's Moyes.
United will finish this campaign potless, with the title race done and dusted and the Capital One Cup Manchester City's to lose, and you can forget about the Champions League.
United need to cut their losses now and make a positive step forward by changing their manager.
Here are 5 Reasons David Moyes Should Be Sacked Immediately.