Uniforms Help To Inspire Pride Amongst Olympic Volunteers
Two of London's games makers share their experiences.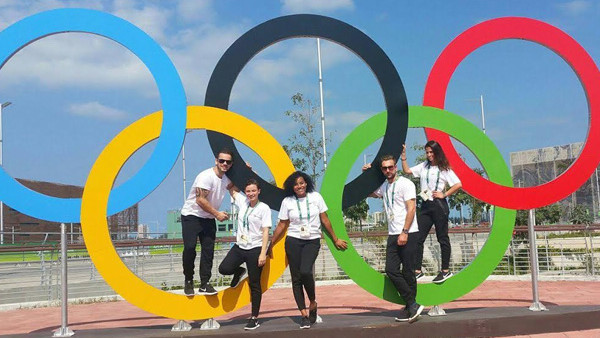 Now more than half way through, initial trepidation and controversy has made way for true sporting delight over the course of the Rio 2016 Olympics. Once again sport has shown that it can be a shining example of inclusion, camaraderie, and respect, as the world has been treated to a wonderful spectacle with athletes from all over the globe coming together to compete on the biggest stage. It's important to recognise too of course, the thousands of volunteers who contribute hours upon hours of their own time to make sure everything runs as smoothly as a Max Whitlock floor routine. Seen all over the Olympic park in the back drop of every event, they are instantly recognisable as they go about their duties proudly sporting their glamorous uniforms. Wanting to hear about experiences of some of these volunteers, and how those uniforms help accentuate the pride which they feel, online clothing brand Clothes2order has been speaking 2 of the games makers from London 2012.
Jane Dean worked as a press operations worker 4 years ago and recalls how it felt to be part of the games - "Absolutely incredible! I spent 5 weeks living, eating and sleeping London Olympics 2012 from 5am in the morning sometimes until 11.30pm at night. When I first collected my uniform, it was like confirmation that this was real." And when asked about the uniform specifically she remembers how it made her feel - "United; part of a team; a force to be reckoned with; respectful and overall honoured."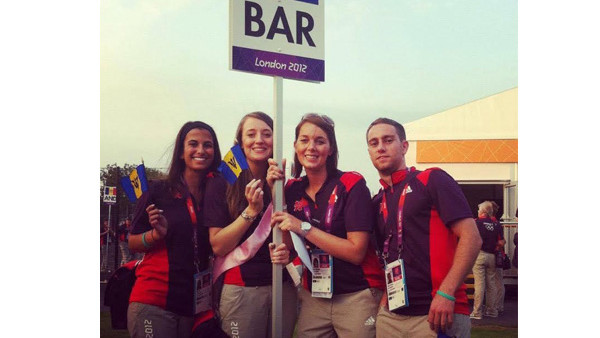 Leila Fitt was also a games maker at London 2012, where she was an assistant for team Tuvalu; a small country close to Fiji who succeeded in entering 3 athletes for the game. Recounting the buzz which engulfed the country around the whole event she said "It really did feel surreal and also quite special. I was noticed everywhere in London for my hard work and taking up my time to work there, it was a great feeling and I will remember it for the rest of my life." The iconic purple & red uniform enabled her to feel "...part of something super special and very lucky to have that opportunity. Although the uniform wasn't exactly 'flattering' I really didn't mind wearing it."
It's a testament to the value and pride which they place upon the uniforms that both of them still regard them so fondly. However fortunes are mixed as while Jane explains "it's kept in a box under my bed!', Leila regrettably informs that "...Someone stole my Olympic mac which was my favourite part of the uniform - gutted!".
It's clear that for both the uniforms played a big part in their enjoyment of London 2012. Adorned in brand colours and logos the games makers symbolised unity and success across the nation, and it is those uniforms which helped to instil the collective spirit.
For more information head on over to clothes2order for more details.
Want to write about Sponsored Post and London Olympics? Get started below...
Create Content and Get Paid
---