Dead Space
gaming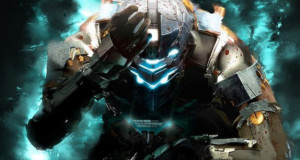 How do you get something so right, and then SO wrong?!
6 Apr 2015 Josh Brown
gaming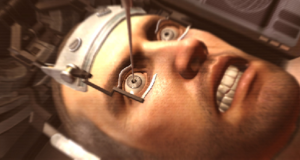 Hell hath no fury like a man failing to jump a bike onto a train.
17 Mar 2015 Scott Tailford
gaming
Being a Dead Space fan isn't all fun and games.
18 Jul 2014 Kenneth Cummings
gaming
Those irritating levels that ruin an otherwise perfect experience.
8 Mar 2014 Sam Coleman
gaming
Because what's better than getting screwed by the companies you love?
11 Feb 2014 Nathan P. Gibson
gaming
Nothing to see here. Wait... What?
29 Jan 2014 Gale
gaming
gaming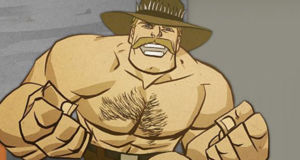 gaming
11 Oct 2012 Brandon Jacobs
gaming
We all love a good horror game, there is no denying that and we all have our favourite game characters. So why not mix them together a bit and see what results we come up with, in the spirit of experimentation?
2 Jul 2012 Stephen Chapman
gaming
Movie remakes of classic games have a tendency to suck. Here are 10 games that would not suck, if they were handled correctly!
19 Jun 2012 Ed Moorhouse
gaming
EA giving Dead Space franchise the BioWare treatment of trying to reach a broader audience.
15 Jun 2012 Matt Mann
gaming
It was reported yesterday that part of the team responsible for working on Dead Space, Visceral Games in Melbourne, Australia will be shut down.
19 Sep 2011 Matt Mann
film
Today, once and for all, here on WhatCulture! I am going to give you a definitive list of the Top 5 games that NEED to be made into movies and, you never know, if we get enough support they may just happen.
4 Aug 2011 Thomas Goodyear