Joel-Schumacher
film
Two things are certain in Hollywood: death and throwing loads of money at film-makers without restraint.
28 Mar 2014 Scott Campbell
tv
Because Quentin Tarantino once directed ER, and that in itself is hilarious.
7 Mar 2014 Josh Hamm
film
Ever wondered which Batman movie made the most money at the box office? Look no further than this article.
6 Jan 2014 JD Shrader
film
1 Apr 2013 Simon Gallagher
film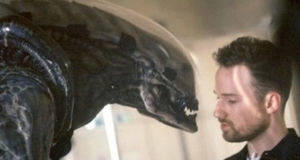 23 Mar 2013 Andrew Edward Davies
film
1 Feb 2013 Raymond Keith Woods
film
Ahead of Nolan's trilogy-ending epic, we look back at some of the most astonishingly ill-conceived decisions made by Batman movie directors.
8 Jul 2012 Simon Gallagher
film
Joel Schmaucher says he would have cast the crazy eccentric Nicolas Cage as the villain for his third Batman movie that ultimately didn't happen because of the outcry to Batman & Robin.
5 Oct 2011 Matt Holmes
film
film
film