10 Reasons 90s Was The Golden Era For Cult TV
By definition, cult TV is never supposed to have a massive audience. It wouldn't come as a surprise to see…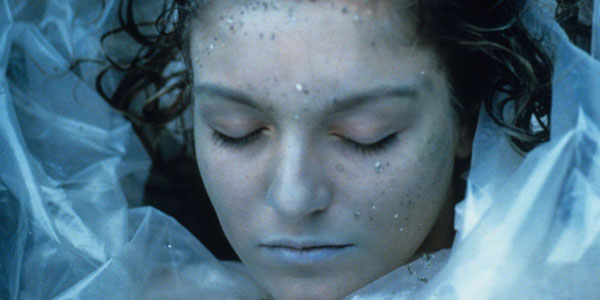 By definition, cult TV is never supposed to have a massive audience. It wouldn't come as a surprise to see large viewing figures for hospital dramas, cop shows and soaps, but you wouldn't expect the same for sci-fi, fantasy and superhero programs. They are traditionally niche, catering a particular taste (WhatCulture writers and readers included). They are more 'escapist', to many people 'unrealistic' (though I don't hold to that) and have been considered 'embarrassing' to all the cool kids.
But you know what? While I might enjoy a bit of Greys Anatomy or CSI, it doesn't hold a candle to many of the great cult TV shows out there.
For me, the 1990s was when it went big. Sure, I can appreciate the argument that the 1960's was the golden age, with the birth of Star Trek, Doctor Who, The Avengers and classic shows such as The Man From Uncle. But there was still a niche culture to them.
In the 1990s, cult became massive. Almost to the point when you couldn't consider it cult anymore. With The X Files phenomenon and the Star Trek franchise ever expanding, cult TV became more accessible to larger audiences. US sci-fi held its own. Five, six or seven seasons wasn't unheard of. Kooky characters became cool. The bizarre was something to talk about the next day.
The framework of 1990s cult TV continues to this day, though quite often our favourite cult shows don't last as long as they did back then. There is something to be said for shows being allowed to develop on without the threat of cancellation at the first drop in viewing figures. In the US, The X-Files flourished in the Friday night time slot. Today…well we all know about Firefly, The Sarah Connor Chronicles, Dollhouse and many shows Fox sent there to die…
And so on to my 10 reasons why the 1990s was the golden age of TV. Do you agree? Do you feel the innovative series of the 1960's were the best and brightest? Or do the big concept shows like Lost, the remake of Battlestar Galactica and the rebirth of Doctor Who suggest we're in the golden age now?
I'd love to know your thoughts! But first, let me present my case, taking you chronologically from February 1990, right up to the end of this amazing decade …