5 Best TV Detectives Right Now
With numerous detectives plying their trade on television these days it is important to cut through those that are simply…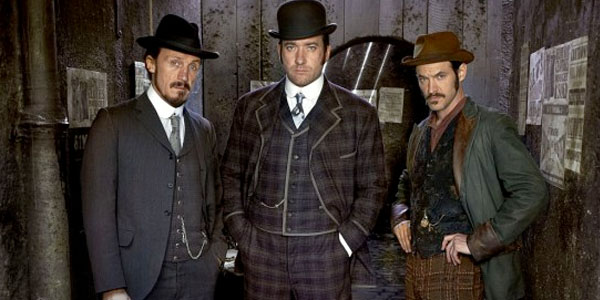 With numerous detectives plying their trade on television these days it is important to cut through those that are simply in it for the money and focus on those who are good at what they do.
That means we will have no space for charlatans like Horatio Caine on the gratefully cancelled CSI: Miami who was mainly successful due to cheesy one liners and an over reliance on those who worked under his reign of terror.
Many on this list are not detectives in the common sense of the word, i.e. employed by the police, but probably have more success than their counterparts because of their avoidance of pesky things like rules, laws and regulations.
While some people will disagree with the people on this list, it's entirely open for debate – if you want to drop a comment then I'm happy to spend hours discussing whether one dead body would have been in safer hands in one investigator rather than one of my choices.
We start however, with one not so smooth talking French Officer…
5. Elise Wassermann – The Tunnel
Played by Clémence Poésy, the very very serious French detective certainly gets the job done but probably does it with less tact than required.
Starring in The Tunnel, a brilliant crime drama concerning a terrorist targeting both France and Britain – starting with a corpse on the exact midpoint of the Channel Tunnel – which leaves Wassermann and British counterpart Karl Roebuck chasing dead ends. No pun intended.
As mentioned, she has pretty much no social skills even going so far as suggesting the police may never find a missing mother's daughter because they have no leads as to her whereabouts. The reason for the crushing truth? Wassermann believed that one lie lead to another and would rather be honest instead of "playing the game" as Roebuck suggests.
Essentially living in her Calais office, Wassermann certainly shows a dedication to the job looked up to in admiration/confusion by her junior colleagues who question her lack of humour and rigidity in regards to police regulations.
In summary, Wasserman is probably not the most tactful, but the honesty is refreshing compared to her contemporaries who rely on crushing optimism in the face of cold hard facts. Thats in good complement to the dedication she brings to the job and her ruthless search to find any and all leads in search of answers.