Doctor Who Series 8: 10 Exciting Details And Rumours (February Update)
All of the latest Whovian news to help fill the 7 month episode void.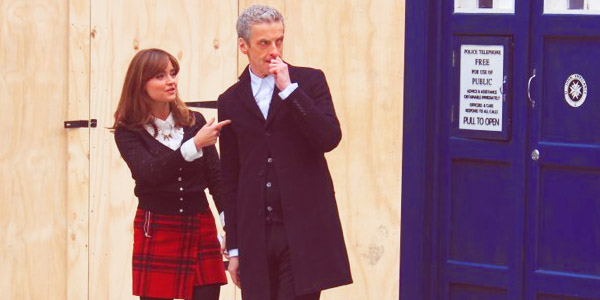 A new Doctor Who episode is still seven whole months away; Series 8 feels like a space station in the distant future that we're only edging towards gradually, but it's easy to forget just how many fascinating rumours and details have found their way onto the internet in just the past month.
Despite the fact fans are living through the ultimate hangover for the ultimate party – 'The Day of the Doctor' is still fresh in our memories, and much of the world is over the show now it's not the anniversary anymore – there are still those of us who are unbelievably excited by any piece of information or speculation going. The rumour mill turns, even when the show's off air, and if we can survive sixteen years, we can sure as hell survive this.
It's the beginning of a new era, a new hero and an invigorated Doctor Who, but what exactly have we learned in the last month about what the future holds for Who? Here are ten of the most intriguing, beguiling and downright gob-smacking things we've heard recently: remember to comment below, but careful, there are – somewhat inevitably – some potential spoilers within…