Father Ted: 12 Funniest Episodes
"Careful now."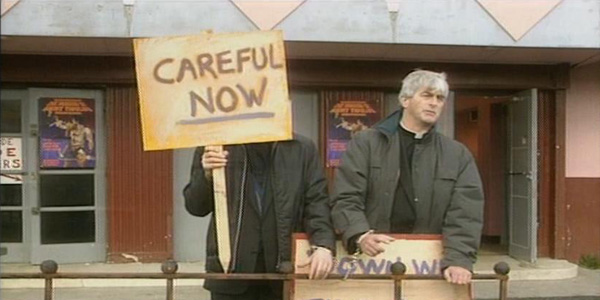 Father Ted, to some people, is more than a TV show. Fittingly enough, for a show that satires the Roman Catholic Church in a way that would never be permitted in today's politically correct age, and the influence of its three series have reached almost a biblical scale in the sixteen years since the final episode.
Co-creator Graham Linehan has continued to leave his mark on British and Irish comedy with the wonderfully outrageous Black Books, and the slightly more conventional IT Crowd. He can never be accused of resting on his laurels, but he could have retired from the world of comedy long ago with a perfect legacy in Father Ted.
Set on a remote island off Ireland's west coast, the fictional Craggy Island was where Linehan stumbled upon his magic formula – the slightly manic Father Ted Crilly, played by the late Dermot Morgan, and his dim sidekick, Father Dougal Maguire, portrayed by Ardal O'Hanlon.
While there were no particular low points in the series, the high points were numerous, with every episode holding several quotable lines. Like any list of this nature, subjectivity is high on the agenda, and the sign of a good TV show is when no one can agree on the best episodes. With that in mind, feel free to tear this list to shreds with your own suggestions, but enjoy the memories that come flooding back while you do.
What is your number one laugh-worthy Father Ted episode?