10 Satisfying Ways To Replace WWE Champion Daniel Bryan At Payback
On Thursday May 15th WWE World Heavyweight Champion Daniel Bryan underwent neck surgery. It was said to be minimally invasive, and…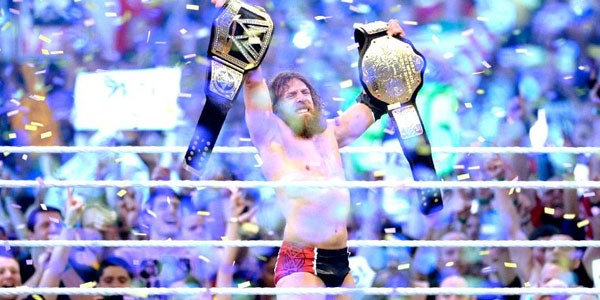 On Thursday May 15th WWE World Heavyweight Champion Daniel Bryan underwent neck surgery. It was said to be minimally invasive, and there is still hope for him to return at Payback, which takes place next Sunday. While WWE waits on word if their champion will be cleared, we fantasy bookers have already created WWE's short term future if Daniel Bryan cannot go on June 1st.
Replacing Daniel Bryan isn't the easiest task, so these are simply suggestions to give fans some of what Daniel Bryan would have provided them. Whether it's in ring skill, crazy crowd participation, or championships being decided, these scenarios could help save the show happening in front of one of the world's elite wrestling crowds, Chicago.
Chicago presents its own set of problems as a wrestling crowd. They crashed and burned in their attempt to hi-jack RAW in March, so they will be out for blood this time. With it being a PPV, Chicago will have no problem with going into business for themselves, if the product isn't to their liking.
Looking forward, WWE will attempt to make Payback as strong as possible, as it was arguably the best PPV of 2013. They may be feeling the pressure of their stock dropping, and with the already confirmed matches, these suggestions would allow Bryan to make a full recovery, while fans are entertained in the best way possible.