10 WWE Graphical Disasters
10. The Blue Blayzer?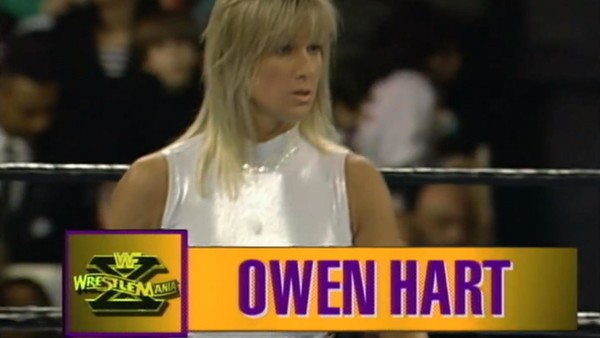 Owen Hart might have won his benchmarking curtain-raiser against Bret, but like his brother he still had to do double-duty, oddly defending the WWF's Women's Championship later in the evening opposite Leilani Kai.
At least, according to whoever in the production truck was responsible for this gaffe.