20 More Pics Of WWE Superstars When They Were Young
Paige, Aleister Black, Randy Orton, Shane McMahon, Kofi Kingston and more...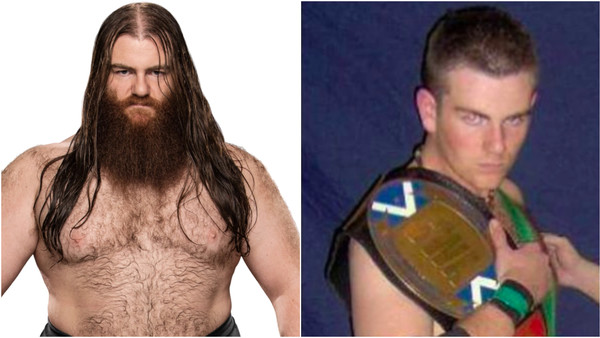 Our first gallery of pics looking at WWE stars when they were young showed everyone from Braun Strowman and Ronda Rousey to Kevin Owens and Daniel Bryan. It's well worth a browse if you haven't already taken a look, especially if you've yet to see the majesty of kid Kurt Angle's hairdo.
There are a few questionable styles in here too, don't worry.
This time, you'll see what 15-year old Brock Lesnar looked like, why baby Kofi Kingston was as cute as a button, and you'll wonder aloud what the hell happened to Paul Heyman when he grew up. There's also a peek at 205 Live GM Drake Maverick on the indy scene, a fresh-faced Natalya and Randy Orton's snake.
Don't panic, it's a literal reptile, and it's a bit of a neat throwback to a time when Randy wasn't called 'The Viper'.
Others included, such as Killian Dain, Paige and AJ Styles, provide an astonishing combo of childlike innocence and grainy camera quality. The whole collection is worth seeing, and (just like last time) this is only a sample of the childhood pics on offer from WWE's roster...