20 Then & Now Pics - Wrestlers From The 90s To Now
Batista, Torrie Wilson, Shawn Michaels, Shane McMahon, Sting and more...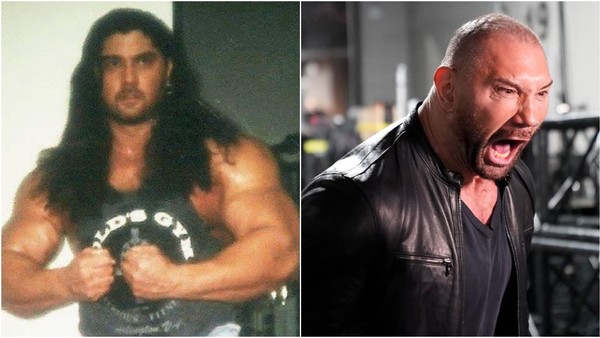 Tamagotchi, Beanie Babies, PS1, N64, the rise of grunge, Britney Spears and 'Stone Cold' sinking beers and dishing out Stunners. Yes, the 1990s were awesome, and it's a fond occasion for any 30-something to look back on their childhood memories.
That's what this article is all about, and there's even a little twist to some of the entries.
You see, not every single wrestler included here was a WWE, WCW or ECW star in the 90s. Some were yet to enter the business at all, but they still couldn't resist the cameras. In this gallery, you'll see a cast as varied as The Undertaker, Trish Stratus, Ric Flair and Batista.
Every single 'then' photograph used is from 1990-1999 (most fall somewhere in the 1995-1999 period), and every single 'now' one is from either their latest on screen appearance or social media where applicable. It's a bit of a journey back in time to a land of dodgy haircuts, throwback fashion sense and, in the case of one name, copious amounts of baby oil and testosterone.
Bring on the 90s, a time when everybody felt unique...