25 Most Revealing WWE Instagram Posts Of The Week (Aug 11th)
Dodgy knees, style changes and Braun gets his snake out...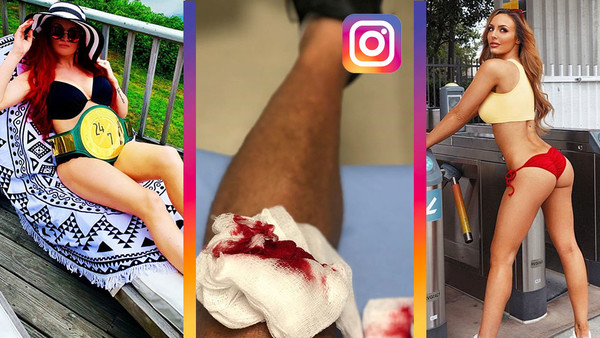 Naturally, this week for WWE has been all about the SummerSlam build and TakeOver in Toronto, with talk of last minute abandoned (or completely changed) plans ticking that particular box on the Famous WWE Bingo Card.
We've seen talk of Daniel Bryan and Roman Reign's abandoned match, the Usos being refused entry to Canada over legal issues and some whispers of Sasha Banks returning. On top of that, Vince McMahon is apparently trying to buy Fite TV (because of course he is), Ronda Rousey is said to also be close to a return and TakeOver saw an eye-opening cameo by a potential future star.
Strangely, TakeOver wasn't the usual swing for the fence, so maybe SummerSlam has a chance of being the best WWE PPV of the weekend for once? Stranger things have happened. And while we wait to find out, the superstars have taken to social media in their usual way to share a look behind Vince's iron curtain.
This was the week in WWE Instagram...