25 Most Revealing WWE Instagram Posts Of The Week (Aug 5th)
Hogan the rocker, BDE and a new giant...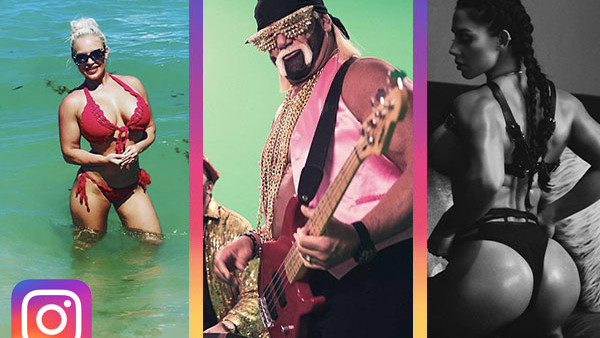 Another week, another twist in the Will Daniel Bryan Resign With WWE tale as Dave Meltzer says there's "weird stuff" going on. In wrestling?! Never!!
There's more shake-ups on the cards as well (though Bryan is expected to sign, obviously), with rumours of The Rock returning again after Elias called him out, the reformation of The Shield (partly, anyway) and the end of Brock Lesnar's time in WWE. You know, those three stories that pop up on rotation every couple of weeks these days.
In more Greatest Hits of WWE news, there's been an update on The Undertaker versus John Cena at SummerSlam (it's probably not happening at all), WWE still really want Kenny Omega and Rey Mysterio is about to sign. Sun rise, sun set, wrestle-news remains the same.
And through it all, the superstars past and present took to Instagram to share what it's like inside the churning pro wrestling machine. This was the week in WWE Instagram...