25 Most Revealing WWE Instagram Posts Of The Week (June 23rd)
Beaches, blood and Drake Maverick's bachelor party...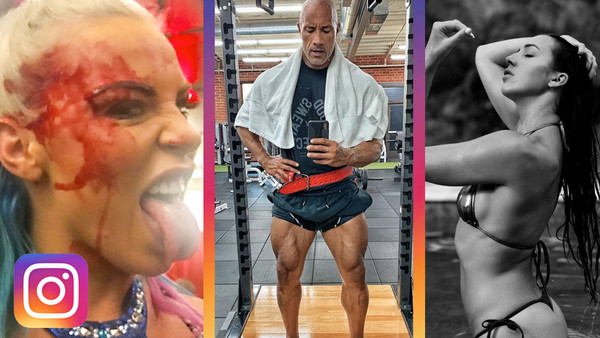 This week saw a sobering reminder of the difficulties even the most successful and obviously loved people can face as the sad news of Lionheart's tragic death rocked the wrestling industry. This might be an irreverent column and wrestling may be a break from real life, but that sort of news is truly devastating. Look after each other and yourselves.
In WWE specific news, it looks like Goldberg might have retired as an in-ring performer, even as Matt Riddle seemingly continues wanting to face him, and the WWE locker-room is allegedly unhappy with Shane McMahon's push. It's inevitable, guys, family just counts more sometimes.
Elsewhere, AJ Styles remains sidelined, both Ronda Rousey and John Cena were backstage at WWE tapings but neither is expected to be in the ring soon and Lars Sullivan faces a lengthy spell on the sidelines too. And of course, the company signed a new deal with BT Sport in the UK in what looks like a smart, rejuvenating move.
And through it all, the superstars took to social media to peel back the curtain on the magic of their pro wrestling lives. This was the week in WWE Instagram...