25 Most Revealing WWE Instagram Posts Of The Week (Nov 11th)
Nipples, lips and the Elite's new member...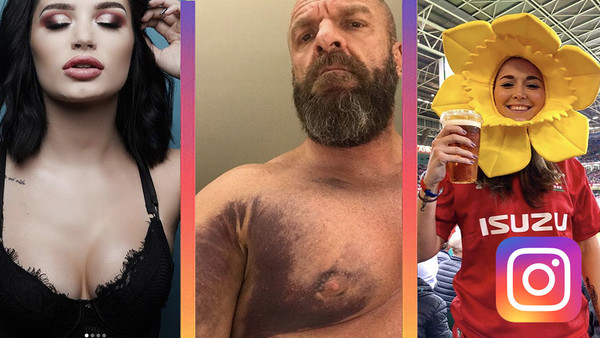 As with every week in WWE, there's a contract saga ongoing with the news that Brock Lesnar has signed a non-exclusive deal that should allow him to fight in UFC at the same time. Because nothing could possibly go wrong there. Presumably, that sets him up for whatever Mania 35 feud he's being aimed at.
One match that probably won't now happen at the showcase is the expected one between Hall Of Fame headliner Batista and Triple H, who parted ways with his pectoral muscle at Crown Jewel. Something else will no doubt be lined up for The Animal, though, so don't fear on that front.
Elsewhere, it seems Braun Strowman is injured and might have backstage heat thanks to his timekeeping, there's a rumour Shane McMahon is turning heel and we're all once more being told to expect The Elite to sign with WWE. Hopefully they won't be able to ruin them as they claim they'll stay together wherever they go.
And through all of the speculation, the superstars took to social media to show what it's like being a pro wrestler in 2018. Or being a retired one still clinging onto social media notoriety, at least. This was the week in WWE Instagram...