25 Most Revealing WWE Instagram Posts Of The Week (Nov 18th)
Arquette's Death Match, the best ever Christmas jumper and Stan Lee tributes...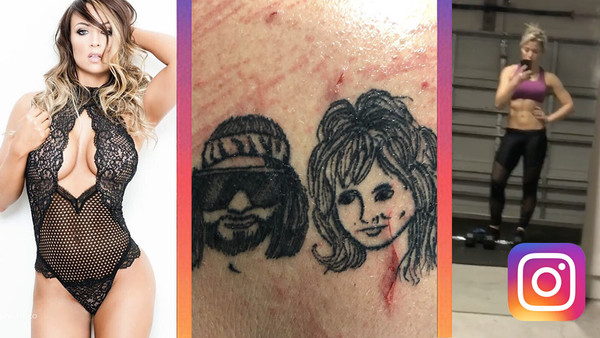 Another week in WWE and another show-stealing PPV from NXT as TakeOver WarGames 2 left an incredible mark on the fandom (as was widely expected) ahead of Survivor Series this weekend.
Aside from those two huge PPVs, attention has turned to next year's big plans, with suggestions that we WON'T see Braun Strowman face Brock Lesnar at WrestleMania 35, but we probably WILL see Ronda Rousey and Becky Lynch on that card. And we might get The Rock in place of Braun there, so it's shaping up to be a pretty big one.
Elsewhere, Shawn Michaels says he's done wrestling (again), Daniel Bryan revealed he pushed for his heel turn and WWE are looking at another UFC fighter in Paige VanZant to continue to build on the successes of the current roster stars who made that same jump. Smart logic that can't be argued with.
And through it all the superstars of the past and present took to social media to share what it's like behind Vince's iron curtain and in their own personal lives. This was the week in WWE Instagram...