25 Most Revealing WWE Instagram Posts Of The Week (Oct 21st)
Daddy Rock, a Wyatt reunion and Alexa's new ink...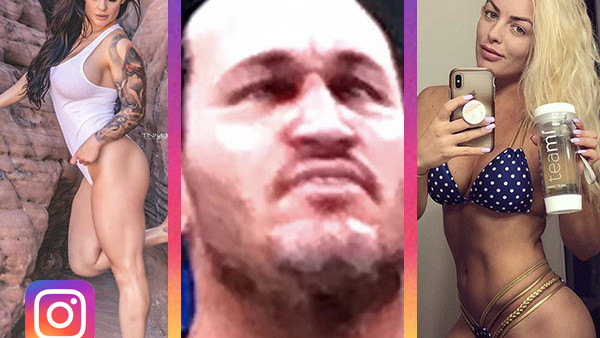 It's finally happening, guys: The Undertaker is retiring. Again. But for real this time, apparently, or so current speculation seems to suggest. The Phenom will allegedly be hanging up his hat again after WrestleMania 35. Whether that means he'll be permanently gone would be up for debate, of course, but time will no doubt tell.
Away from that big story, Batista looks to be headlining next year's Hall of Fame, there were rumours that The Rock didn't appear at SmackDown 1000 because of concerns over Saudi Arabia and The Young Bucks have revealed their dream WWE match would be with the Usos of the New Day. Cue excited speculation all over the web.
Elsewhere, AJ Styles and Shawn Michaels might be set up for WrestleMania 35, SmackDown bested Raw in the ratings for only the second time ever and both Alexa Bliss and Sasha Banks are back.
This was the week in WWE Instagram...