25 Most Revealing WWE Instagram Posts Of The Week (Sept 30th)
Kidnappings, Paige shade and Braun Strowman the movie star...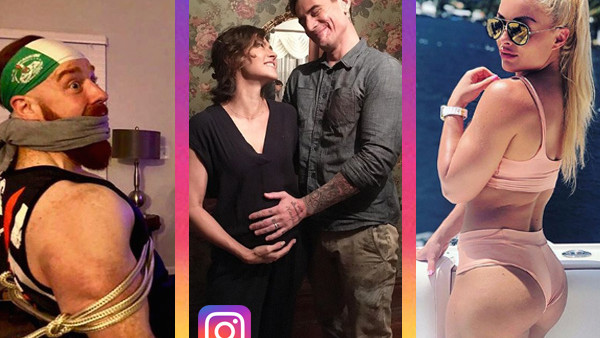 Another week and more questions about when/where Brock Lesnar will eventually turn up on WWE TV. He's quickly becoming the Carmen San Diego of the pro wrestling world, despite apparently signing a huge deal for his Triple Threat at Crown Jewel.
In other big match news, Shawn Michaels and The Undertaker will apparently face off at Survivor Series, Hulk Hogan is rumoured to be returning at Crown Jewel and Rey Mysterio's long-awaited return is said to be mere weeks away. Just as it's felt it has been for a few months.
Meanwhile, ratings are still heading but Batista is on his way back for the 1000th episode of SmackDown, WWE and Impact are friends again and Braun Strowman is now a movie star. Because you're nothing in pro wrestling these days unless you're on a big TV show or film franchise.

And through it all, the superstars took to social media to show off their hobbies, their gym sessions and their low-key hatred of their exes. This was the week in WWE Instagram...