Calculating Global Demand For WWE Network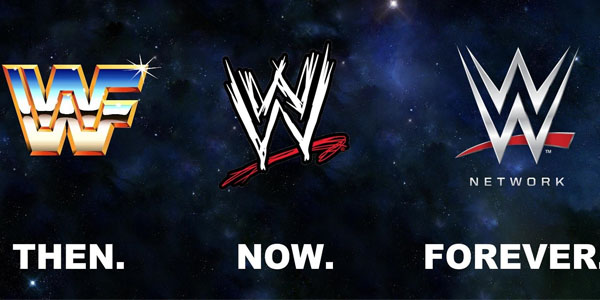 Despite prodding, pleading and probing, WWE investors can€™t get the company to divulge any new particulars on their plans or progress. It€™s been a rough week to be WWE CEO €" Vince€™s personal holdings of WWE stock lost hundreds of million in value overnight. Regardless of how they may have tried to spin it, Vince McMahon admitted (during Monday€™s Conference Call) that launching the WWE Network in February 2014 hurt WWE€™s standing during the domestic television rights negotiations. In the end, out of the four major deals being discussed (UK, India, Thailand and the US) the total increase in TV Rights was estimated at $92M. When you back out the amount the company has targeted for the international deals, that only leaves about $50M for the Raw & Smackdown rights. That's a far cry from the €œdoubling€ which many analyst believed was promising. As the India deal isn€™t even finalized, WWE won€™t get specific on the terms of each individual contract. (Though that does leave some confusion about how they are able to so specifically estimate their future worth at this time!) The most information that WWE has revealed is that each deal was, at most, five years. In the end, almost every major belief concerning the US television rights fell through: It wasn€™t a long-term deal It wasn€™t a huge-money deal Launching the over-the-top network did hamper negotiations. Regarding the timing of launching the WWE Network, the company felt hamstrung. They wanted to start the WWE Network with Wrestlemania. They knew the power it would garner by bringing a huge event to the gate immediately. If they waited until the domestic TV deal was signed that would have required either sitting out an entire year, or biting the bullet the risking the TV negotations. They chose the later. It was a decision which realistically cost them a pretty penny. Not only did the domestic TV deal suffer, but they argued a lot of MVPDs and we've seen the imminent collapse of all domestic PPV revenue via traditional means with DirecTV and Dish Network not carrying PPVs and inDemand on verge of dropping them as well. But WWE presses onwards! They continue to tout the WWE Network as the next giant step forward. Despite lowering expected business outlook for 2014 (which combined with the lower-than-expected TV deal sent the WWE stock plummeting), WWE still believes the over-the-top service is their key to huge growth. One critical aspect for their growth is launching the WWE Network internationally - they want to launch in the major English-speaking international countries which they've earmarked for €œend of 2014€ including Canada, United Kingdom, Australia and New Zealand. Meanwhile, WWE is steadfastly committed to only giving out quarterly WWE Network numbers. Try and many have, WWE won€™t give investors an update at where the domestic service sits. Still, the latest guidance is that that WWE needs between 1.2M and 1.3M subscribers with a worldwide WWE Network just to achieve the same OIBDA revenue that previously the PPV segment used to generate. Historically, about roughly two-thirds of PPV buys came from North America (US & Canada). How many people can WWE count on to sign up when the service launches overseas? CFO George Barrios admitted in a Q&A at the JPMorgan Global Technology conference on Wednesday 5/21 that WWE knows that €œa handful€ of non-US customers are already using the domestic WWE Network. (Are we talking Andre the Giant or Hornswoggle€™s hands? If it was 20% of the opening week, that€™d still be 50,000 non-US subscribers.) There€™s a lot of challenges in estimating what global growth is going to look like. For one, I don't buy WWE's Consumer Research numbers. The US figures that WWE quotes were so high I was flabbergasted. They don't jive with other independent surveys (ESPN, Scarsborough Research) or even the weekly number of households watching the flagship programming (between 2.8M and 3.2M weekly US Households for Raw). Meanwhile, international attendance for WWE has dropped 9300/show (2003-2004) to 5,900/show (2013). At this rate, they're dropping 5% year over year, even though the number of int'l shows has actually decreased from 77 (2008) to 65 (2013). The only areas that WWE has been "growing" in international markets has been in the Middle East Tours, and that's not where they're launching the WWE Network. Also, WWE has not created any new global stars. (American) Daniel Bryan, current WWE Champion, is not only injured (neck surgery last week) but still a distant #2 or #3 to long-term star John Cena in merchandise sales. The closest thing they've had to a specific regional star is that Sin Cara (who is actually being portrayed by a different wrestler than the original Mexican star) will sometimes sell more merchandise when WWE is touring a US-Mexico border area such as Texas. What€™s going on in the non-English speaking markets for WWE such as France, Germany, Spain and Italy? More clarity on plans to get the service launched there would give me greater confidence. WWE can only launch the €œlive PPV€ element of the Network if their current rights contracts with oversea MVPD allow it; they€™re working on adding this €œflexibility€ to the contracts, but it€™s not a quick process. Also, WWE has a much shorter history in these countries. UK has the longest relationship with WWF/WWE, going back almost 20 years, but the "80's nostalgia" that WWF counted on for US fans isn't nearly going to be present in overseas territories. Lastly, the population of United Kingdom (63M), Canada (35M), Australia (23M), New Zealand (4.5M), Singapore (5.5M), Hong Kong (7M) , Nordics (25M) is about 163 million which is far less than 314 million in the United States. And that's covering countries with weaker (or expensive) broadband access (including Canada) and likely a weaker affinity for American WWE content. I think it's telling that the original WWE presentation put US break-even at 1 million, but int'l at only 250k. WWE really wants to hit a million subscribers by the end of the year, by it€™s a huge question mark whether that target is truly feasible.
For a technical analysis of the possible demand for a global WWE Network, press Next.
Chris Harrington
I'm a professional wrestling analyst, an improviser and an avid NES gamer. I live in Saint Paul, Minnesota and I'm working on my first book (#wrestlenomics). You can contact me at chris.harrington@gmail.com or on twitter (@mookieghana)
See more from Chris