CM Punk Doesn't Return At WWE Chicago Raw
CM Punk did not return to the WWE on Raw last night, despite heavy speculation over the weekend linking him…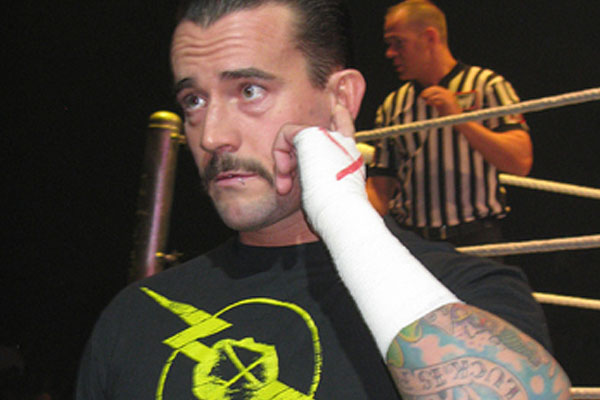 CM Punk did not return to the WWE on Raw last night, despite heavy speculation over the weekend linking him with a comeback in his Chicago hometown.
The WWE did however acknowledge Punk in several segments, opening the show with his music before Paul Heyman came out to cut a promo instead. Later in the night John Cena also noted the loud CM Punk chants that the Chicago crowd yelled throughout the broadcast.
The featuring of the Punk references led to a feeling that the star would return right at the end of Raw to save Daniel Bryan from an Authority beatdown, but as it transpired this wasn't the case. It now looks as if Punk isn't coming back at all and Daniel Bryan will face Triple H at Wrestlemania 30. Dave Meltzer's report that Punk would be back on Raw last night was obviously false, it looks as if WWE deliberately misinformed the insider in order to dissipate some of the Chicago heat. If Punk was coming back then surely it would have been last night in his hometown with four weeks of Wrestlemania story to tell. Fans are obviously now very disappointed that it looks as if the star will not be back before Mania.
WWE meanwhile will be very happy with how the Chicago Raw went. The crowd were nowhere near the levels of revolt some had predicted, instead choosing to chant in an entertaining manner. One or two fans turned their backs to the segment involving Triple H, but this was barely noticeable as 99% of the crowd watched on. The company ended up harnessing the heat to great effect. The Bryan and Hunter feud was massively developed on the show, with an engaging 15 minute promo segment between Bryan, Stephanie and Hunter. The loudness of the boos when Stephanie talked was as loud a heat you will have ever heard in a WWE arena. That's exactly what WWE wanted — Bryan the hottest face and the Authority the hottest heels. It now makes sense for Bryan vs Hunter to be the show closing Wrestlemania main event.
However, with Hulk Hogan promising a major Wrestlemania 30 announcement next week, perhaps Bryan could still end up in the WWE title match. Some fan speculation suggests that Hogan will make Hunter vs Bryan with the stipulation that Bryan gets in the title match if he wins.
As for CM Punk, as he didn't return last night, it looks like he isn't coming back. WWE may have chosen to swerve us all by having Punk return next week or in a big surprise save angle at Wrestlemania itself, but don't count on it.
Interestingly the final PPV date before Punk's contract expires is Payback which will also come from Chicago. As long as Punk is still featured on WWE.COM there will remain speculation that we will see the star at some point.