Gallery: Who SHOULD Have Won WWE's End Of Year Awards?
Giving Raw 'Best Brand' is like giving Genghis Khan the Nobel Peace Prize.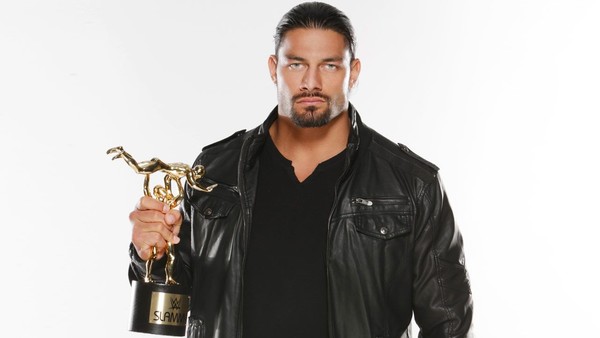 Our annual adoxography is coming to an end, which of course means a whole array of awards for a slew of superstars and their accomplishments over the last twelve months.
WWE have already dusted off their little men for the year end gongs, all of which you can see over here.
There's some corkers there, isn't there? That's because - as the introduction to that slideshow pretty much describes verbatim - the company are handing them out without any sort of objective criteria. 'Best match' doesn't actually mean 'best match', but 'best match we want to promote'. Likewise, funniest moment of the year doesn't encompass any truly embarrassing on-screen howlers, with exception to Titus O'Neil, who WWE have designated as their resident laughing stock. Because he touched Vince McMahon on the shoulder once.
For whatever reason - presumably through a sense of shame over the main roster product - NXT has also been completely disregarded by WWE's voting panel, allowing for the ludicrous result of Raw being named the company's 'Best Brand'.
Guess all that talk about ratings actually on the show never happened.
If WWE's judges hadn't been on the festive punch, who would have won their top prizes? Let's have a gander...