How Vince McMahon Perceives Every NXT Superstar
I'm taking over now, pal!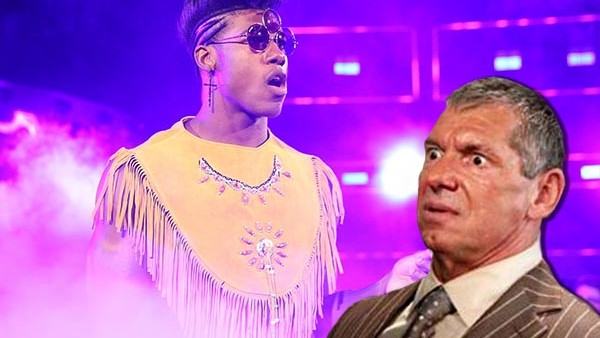 We're already grimly aware of how Vince McMahon perceives the NXT "stars" that have already been "promoted" to the main roster; reductively, and any deeper analysis just brings forth another wave of nihilism, Vince McMahon perceives them as bodies to steal from the Independent circuit and position on television with no continuity nor conviction.
Finn Bálor is marketable but frail, and that means he goes 2-2, 50/50, with Constable Corbin in a feud nobody asked for to begin with, and a feud that didn't even end. Asuka has more personality than most of the roster, but the easy formula and general ineptitude of the TV process means it cannot be exploited, so just have a random fellow babyface express confusion at her whacky attempts to understand English instead.
Remember 2015, the first TakeOver: Brooklyn, and all the optimism for the "Future" that came with it?
Forget it!
Bayley's a geek, Sasha Banks can't decide whether she likes her or not, Kevin Owens is a puppet, Bálor is a smiling buffoon, Samoa Joe is amazing, admittedly, but the worst performer on the entire show, Baron Corbin, talks more on RAW than Michael Cole in 2018, Apollo Crews is a non-entity, Tye Dillinger is a non-entity, and Justin 'Thunder' Liger fared better in WWE than Tyler Breeze by virtue of never wrestling there again. But thanks for the memories.
Vince just perceives these performers as filler.
But the current Class…?