Important Questions WWE Must Answer During Q2 Call
6/30 WWE Network Subscriber number will be barometer for WWE's Financial health.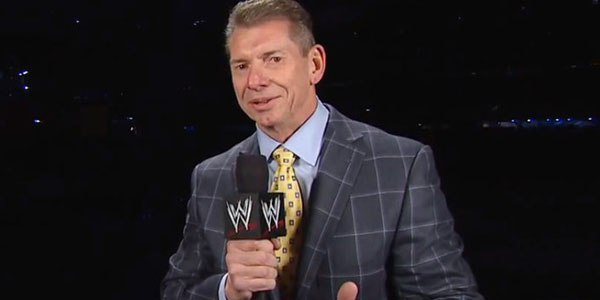 On Thursday, WWE will announce their 2nd Quarter Results with the typical conference call. We certainly live in interesting times. It€™s been a tumultuous time for World Wrestling Entertainment. A lot has transpired since WWE€™s Q1 report back on May 1. Back then, the company ended the day trading at $20.33 While that was a downgrade in optimism from a month earlier (the stock had been trading above $30/share on April 1), hopes were still high that WWE was going to announce a monumental domestic TV rights deal with NBCU. When the agreement finally emerged on May 15, Wall Street was not impressed.(Neither were some shareholders - hence the
announcement of yesterday's lawsuit
.) The stock plummeted and 40 million shares changed hands. In the end, $WWE was hovering around $11/share as McMahon€™s personal wealth (and pride) took a serious hit. Intriguingly, over the past two weeks the stock price has surged (above $12/share), mostly due to the mergers and acquisitions gossip where a strong independent content creator like WWE is viewed as a lucrative prize. This will be a €œbig€ financial quarter for WWE, since it contains Wrestlemania. We already have a good idea how that event fared on traditional PPV. WWE€™s monthly €œKey Performance Indicators reported . 690,000 worldwide buys (of which 350,000 to 390,000 are assumed to be from the United States). Additionally, we know there were 667,287 paid WWE Network subscribers as of first week of April. What we don€™t know is how many additional subscribers have signed up since then. The number of WWE Network subscribers as of June 30, 2014 will be highly scrutinized as a sign of the network€™s success Despite a slower-than-expected ramp-up for subscriptions, WWE officials have €œpromised€ that the WWE Network would hit a million subscribers by year€™s end (which, you may recall, was only the bare-bones, lowest-level, break-even OIBDA scenario from WWE€™s January 2014 presentation). The 6/30/2014 WWE Network subscriber number announced on the Q2 conference call will be a real test. Was WWE able to add additional paying subscribers to their service even after the marque launch title of Wrestlemania? The announced subscription number will be an immediate barometer for the health of the entire project. I expect that a number over 900,000 would be taken as an enormous positive. Any number below 770,000 would be a sign that growth remains sluggish and the service will remain unprofitable for some time. Personally, I€™m projecting an announcement of 747,000 subscribers. And at this point, the financial health of the company seems to be riding on the ability to find positive stories regarding the WWE Network. The recent hard-sell for free WWE Network trials in July seem to indicate that WWE is still concerned with their current subscription rates. There remains an enormous question mark on how the service is going to fare when the initial glut of subscriptions come up for their 6-month renewal period. Some important questions that should be asked of WWE: Can they clearly outline their multi-million dollar cost-cutting strategy? Will this include both cuts in talent and corporate overhead? Should we expect more cost-savings with event tapings? Are these expected to be temporary measures for 2014 or indefinite? What€™s the update on the negotiations for the India TV rights deal? When will that be finalized and are projected future revenues in line with the estimates offered earlier in the year? What€™s going on with the key executive positions around the WWE Network? There are signs of neglect when it comes to the details of the WWE Network. Will Perkins Miller (former EVP of Digital Media) and Matthew Singerman (former EVP of Programming) positions be back-filled? Will the company be scouting talent from companies with a greater focus on over-the-top content rather than focusing on individuals with television experience? What€™s the progress on the roll-out of the WWE Network internationally? Will they comment on at large year-over-year decrease in international Wrestlemania buys and whether they believe that is evidence there are a substantial number of non-US based users who are accessing the WWE Network from overseas (and Canada)? Can they confirm whether the international WWE Network will offer the same content as the domestic version, including live broadcast of the PPVs? Will the international WWE Network also be over-the-top or will there be any partnerships with subscription television services? Is there an update on access for non-English speaking countries for the WWE Network such as Germany? With the large year-over-year decrease in Licensing revenue in Q1 ($10 million down, largely due to issues around the Video Game License), does WWE anticipate that they will earn back that revenue by year€™s end? Similarly, are there any preliminary learnings about the audience€™s willingness to purchase products in the Home Entertainment segment (particularly PPV-based releases such as Wrestlemania 30)? In particular, is there noticeable revenue cannibalization from the WWE Network in regards to Home Entertainment? What are WWE€™s current projections for €œchurn rate€ around retaining WWE Network subscribers after the initial 6-month subscription period is up? In general, are they expecting to retain a high percentage of customers (akin to Netflix€™s 95%) or a modest number (below 75%)? Can WWE elaborate on the length and nature of their relationship with putting Home Entertainment titles on Netflix including many which are not being offered on their own WWE Network service? Similarly, can they give more information about the future nature of the rebroadcast rights for Raw & Smackdown according to their new NBCU deal? How long their deal with Hulu (which can show edited Raw and Smackdown episodes the next day)? When WWE Main Event moved from Ion Television to the WWE Network during the 2nd Quarter of 2014, it marked the third show which was not renewed by a domestic television partner (WGN America€™s WWE Superstars and CW€™s Saturday Morning Slam). What does this tell us about the marketplace€™s appetite for WWE wrestling programming outside of Raw & Smackdown? Does the success of Total Divas and the different television demographics it draws suggest that WWE will be producing more reality-based programming akin to Legends House 2? Can WWE discuss the plans for the Tough Enough reincarnation that George Barrios mentioned recently? With WWE stock receiving a recent boost in the wake of M&A speculation following Murdoch€™s bid for Time Warner, would WWE be open to greater partnerships particularly with struggling assets such as the WWE Network and WWE Studios model? After several consecutive years of international attendance averages dropping (reaching a point where in 2013 the domestic attendance average surpassed international), can WWE elaborate on their international growth strategies? In particular, which countries will WWE be focusing their resources and will we see more €œsold shows€ as have been done in the Middle East going forward? Will WWE provide a comprehensive overview of the revenue and costs associated with the WWE Network including clear allocations for actual start-up costs versus reoccurring costs? Will WWE be continuing the 6-month commitment going forward or will they be moving to month-to-month so the company has greater ability to adjust prices in the near term? In the end, I believe a lot of people are going to focusing on the WWE Network subscriber number using that as guidance for the overall health of the entire company. If WWE can demonstrate they are clearly on the path to a million subscribers by year€™s end, the stock should remain stable or even could even go up. Conversely, if the WWE is still below 750,000 as of June 30, it€™s highly questionable whether they can weather the likely stormy renewal period at the end the year. It'd be stunning if they could top the one million mark. We live in interesting times.
We need more writers about Vince McMahon and WWE Network! Get started below...
Create Content and Get Paid
---
Chris Harrington
I'm a professional wrestling analyst, an improviser and an avid NES gamer. I live in Saint Paul, Minnesota and I'm working on my first book (#wrestlenomics). You can contact me at chris.harrington@gmail.com or on twitter (@mookieghana)
See more from Chris